Bharatraj Mulai, one of the brothers who was initially on death row for the 1992 murder of their neighbour, Doodnauth Seeram but had their sentences commuted to life imprisonment in 2013, died in a city hospital on Saturday.
This was confirmed by Acting Director of Prisons Gladwin Samuels who told Stabroek News that Mulai died at the Georgetown Public Hospital (GPH) on Saturday evening while receiving medical attention.
Samuels said that Mulai who was incarcerated at the Mazaruni prison was taken to the Bartica hospital after complaining of feeling unwell.
He was later referred to the GPH after his condition worsened.
Bharatraj and his brother, Lallman Mulai were charged with the murder of Seeram, which occurred between August 29 and 31, 1992 at Mahaica Creek.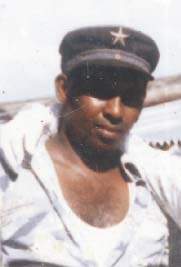 The prosecution's case was that the brothers and Seeram had an argument over cows grazing on the latter's land. During the course of the argument, the brothers repeatedly chopped Seeram with a cutlass and a weapon similar to a spear.
After Seeram fell to the ground, they beat him with sticks.
On September 1, 1992, Seeram's body was found by his son, drowned in a body of water near to his property.
The Mulais were arrested shortly after in connection with the crime.
They were both found guilty by the court and sentenced to death on July 6, 1994.
After being sentenced to death, the Court of Appeal had ordered a retrial on January 10, 1995 but upon conclusion of the re-trial, the brothers were again convicted and sentenced to death on March 1, 1996.
On 29 December 1997, their sentence was confirmed on appeal.
After several requests to the government for information on the case in April 1998, December, 1998, December, 2000, August, 2001 and March, 2003 went unanswered, the United Nations Human Rights Committee concluded in August 2004 that the brothers' trial had been unfair and recommended "an effective remedy, including commutation of their death sentences."
As a result, their attorney, Nigel Hughes, filed a motion on their behalf arguing that the death penalty was inhumane and the Mulais, had their sentences commuted to life imprisonment in 2013 by former Chief Justice Ian Chang in the High Court.
Around the Web