General Secretary of the PNCR, Amna Ally, on Sunday commissioned a fence at the Region No.3 Party Office at Vreed-en-Hoop, as part of that region's initiative in boosting the presence of the party.
A release from the PNCR yesterday said that party groups and districts have begun developmental projects in Regions 2, 3, 4, 5, 6, and 10.
Joseph Harmon, Constituency representative,  in his feature address reminded Party members and supporters at the event of the historical significance of the PNCR.
"This is a Party of transformation, this Party is on the move, it is one to be proud of" said Harmon, who is also the General Secretary of APNU of which the PNCR is the main component.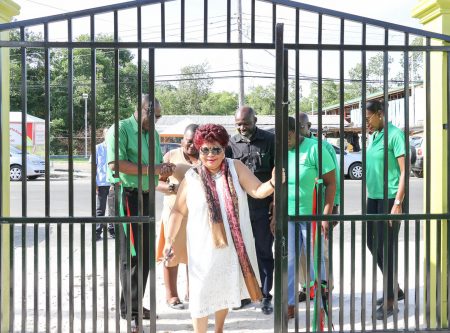 Ally in her presentation commended the Region and attributed the success of the erection of the fence to many notably Ali Khan, Rollex McCullin, Komal Singh and Sherry Gould. Ally, according to the release, said that the erection of the fence is testimony to the kind of leadership which the PNCR has. She said that it "will continue to be strong; the Party is not static, it continues to grow and it is indeed a force to be reckoned with".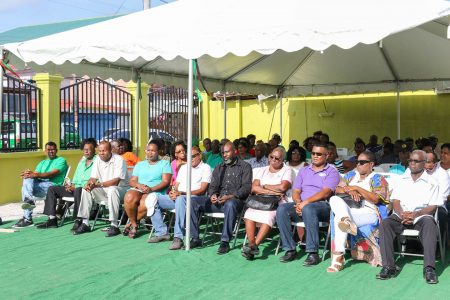 Ally said that the fence was only the beginning and called for the erection of a new Party building in the region.
The PNCR on the 5th October 2017 celebrated its 60th year as a Party under the theme, "United and Strong: 60 Years On."
Around the Web