A Good Hope, East Coast Demerara family is offering a reward of $300,000 for any information that may lead to the recovery of their vehicle, which was taken during a carjacking last Thursday evening.
The theft of the black Suzuki Escudo SUV occurred around 8.15pm at Lusignan, where Nirmattie Mohamed, her husband, Azween Mohamed, and one of their daughters were waiting to pick up another daughter from lessons.
The vehicle, PSS 2836, was being driven by Azween.
"The lesson does usually finish at 8.15 but that night it finish like five minutes late, so we park up in front the place and wind down the window so that she (her daughter) could see we and come in the vehicle," Nirmattie explained.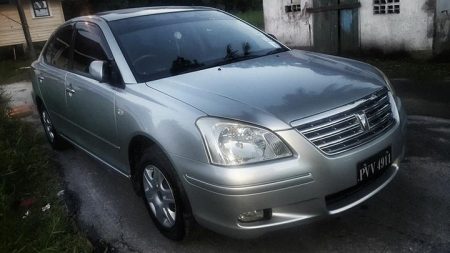 However, she said they were approached by two gun-toting bandits, who demanded that they hand over the vehicle's keys. "They put the guns to we head and tell we lay down flat on the ground and they tell my husband to pass over the keys or they will shoot he," she said.
Azween handed over the keys to the bandits, who hurriedly entered the vehicle. While all this was happening, their daughter was still in the vehicle. "They (the bandits) go in the vehicle and when they notice she inside, they push she out and one of them tek the gun and knock she in she back and they drove away," Nirmattie added.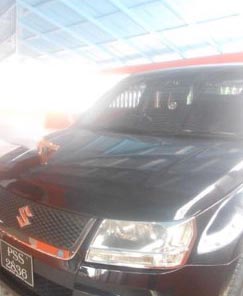 The bandits also escaped with a cell phone, Azween's driver licence, an ID card, a quantity of cash and stationery that was packed in the vehicle.
The attack was recorded by a surveillance camera. While an investigation is ongoing, no arrest has been made as yet.
The Mohamed family is pleading with anyone who may have information that may lead to the recovery of the vehicle to contact the nearest police station on telephone numbers 234-0843 and 622-5223.
There has been a spate of recent carjackings in which most of the victims have been beaten and robbed.
On Monday evening, a Toyota Premio was stolen in such an attack. At around 7pm on Monday, University of Guyana student Ryan Seecharran, of Herstelling, East Bank Demerara, was robbed of the vehicle, PVV 4911.
Seecharran had just arrived home from classes when he was attacked by two gunmen, who gun-butted him to his head and relieved him of the keys to his car. The bandits reportedly fired several shots in the air before fleeing.
Around the Web