Commander of 'C' Division (East Coast of Demerara) Calvin Brutus will be proceeding on his annual leave from next week and Senior Superintendent Stephen Mansell will temporarily act in his capacity.
This announcement was made yesterday by the police, who said that while Brutus will be proceeding on a short period of annualised leave, Mansell, the Commander of 'G' Division (Essequibo Coast and Islands), will hold his brief. Superintendent Khali Pareshram will substitute for Mansell in 'G' Division during the period.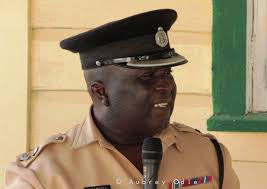 The police also said that Traffic Chief, Superintendent Dion Moore is presently in South Korea to study and assess the traffic network there and, therefore, Superintendent Ramesh Ashram will be acting in his capacity.
Around the Web