A mother of two is now homeless and nursing injuries at the Georgetown Public Hospital (GPH) after her partner attacked her and set their Da Silva Street house on fire.
At about 10  last night June McCalmon Jervis was forced to jump out of a window to escape a brutal beating from her partner who Stabroek News understands had set their home on fire.
Officers at the scene described to this newspaper the bloody condition in which the woman was found and related her description of events. According to Jervis's account, after she jumped out of the window her partner initially gave chase but then turned and ran back into the building.
Up to press time this morning, the fire service was still battling the blaze and it was unclear what had become of the assailant.
The fire had spread to and destroyed at least one other building in the street.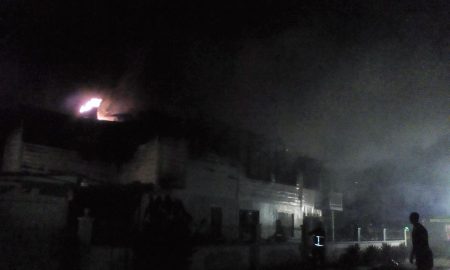 Around the Web