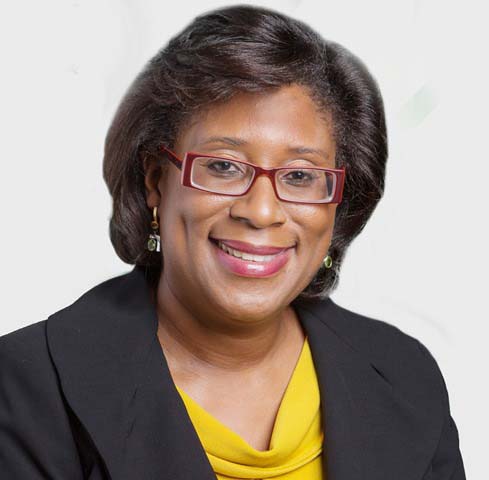 Though questions have been raised about the monitoring of laptops distributed under the scrapped One Laptop Per Family (OLPF) project, Minister of Public Telecommunications Cathy Hughes says that there is nothing government can do, given that the initiative came to an end under the PPP/C administration.
"There were no records [or] documents. The project was not handed over to us at all. We might be able to find records somewhere but there was no handing over of the project and it was dismantled under the PPP," Hughes told Stabroek News recently.
Billions of dollars were spent on purchasing the computers, with the aim of making communities across the country more technologically savvy. However, from the inception problems were unearthed and many were later detailed in an audit of the project that was undertaken under the APNU+AFC government.
Hughes, while stressing that the PPP/C government left no mechanism in place to follow up with the project, said that the focus of the present administration has been on laptops for teachers as well as internet for communities through Information Communication Technology (ICT) hubs and in schools. The teacher project was first announced in August, 2015.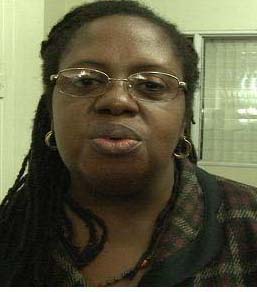 Hughes made it clear that with the limited resources and people at her disposal, monitoring the laptops procured under the OLPF project is impossible. "I just don't have the resources and, in my estimation, I prefer to use the resources that I have to do those two areas that I mentioned–internet for the schools, connectivity to hinterland areas–and so I would not be comfortable saying to my team, 'No, don't do that and for the next three months find the records and call everybody and see what going on,'" she said, while adding that it would be unreasonable to ask that a policy change be made and for her staff to follow up on a project that wasn't handed over to the government.
According to the audit report, which was released in May, last year, the project fell short of its objective, was "grossly overstaffed" and the $4.3 billion spent on it could have been reduced.
The OLPF project was launched by the PPP/C government in 2011, with the main objective being to acquire and distribute laptops to 90,000 families countrywide. The report said up to December 31, 2014, the project had fallen short of the target by 31,697 or 35%. It said that the project only acquired 55,145 laptops, of which, 50,009 were distributed.
The cost of the 55,145 laptops was $3.1 billion, while other costs from May 9, 2011 to May 31, 2015 amounted to $1.2 billion.
The OLPF project was part of a larger ICT project funded by a loan and grants from the Govern-ment of China amounting to $10.2 billion, and from the Government of Guyana, which had put in $3.4 billion.
According to the audit report, the OLPF project was not governed by any specific legislation and the then project manager Margot Boyce was unable to provide auditors with a project document or plan detailing the number of laptops required for the project, the procurement stages and prospective suppliers of the laptops, procedures for distribution and the number of departments and employees required to effectively and efficiently execute the project.
The report also revealed that the OLPF's obligation to provide 10 hours of training to all laptop recipients was scrapped on the ground that training was too expensive. It was stated that it was Boyce who decided to cease the training aspect of the project during the last quarter of 2013. "Our rough estimate is that some 14,138 laptops were distributed without the requisite training," the report said. It added that over 5,000 laptops from the project, costing more than $300 million, were either stolen or were found to be defective.
Bad move
PPP/C Member of Parliament (MP) Gillian Burton-Persaud, who had served as a manager for the project, insists that the present government could have expanded on the project. She said that because of the large amount of money spent, every effort should have been made to salvage it.
Burton-Persaud, who has repeatedly referred to the project during debates in the National Assembly, noted that the laptops were given out with the specific goal of bridging the digital divide by allowing access to internet facilities by both the young and old.
Burton-Persaud recalled that the project was scrapped around June, 2015. "We were told that there would no longer be a need for staff there and so many persons were sent off. There were some persons who were kept under the guise that they would have been the rollover staff…," she said.
On July 23, 2015, some 40 employees, including management, were given dismissal letters. One source had said that none of the employees was given any warning or had any inclination that they would be fired in such a brusque manner.
"It was a bit of the shocker to all the staff because you knew the importance of it, you knew where it was reaching and for somebody to just walk in one day and decide this is it, it left you to wonder how could an administration that is gonna talk about development and advancement of people scrap such an important project. It was really a shock," Burton-Persaud noted.
"The cry about E-Governance is not taking shape the way it should because what should have really happened should have been a continuation of that initiative, regardless of which political, which leader started that programme because …it was very important, very critical to students, whether you be at primary, whether you at secondary, whether you be university. It put a very important education device into the hands of people," she added.
"Looking at it from the outside, the programme was just scrapped and nothing more happened after that, so you are having thousands of laptops out there, you don't know if it is working …how they are being utilised. You cannot measure the success of the initiative and that should not be because it was a national initiative. It was not an individual initiative or political. It was there to benefit all Guyanese," she further said.
Burton-Persaud told Stabroek News that monitoring of the use of the devices since the APNU+AFC coalition took office would have clearly shown whether the initiative was successful or if more needed to be done to get it to that stage.
"Because just abandoning the idea and [them] still to come up with something to replace it…we heard about one laptop per teacher … [but] it is not transparent, so for me a very important initiative like One Laptop Per Family was blown away to the winds with callousness and no regards for what was being done and we can't measure the outcome," she stressed.
She maintained that government could have built on the existing project. "Continued monitoring and building on it, would have been the best thing to do," she said.
According to her, some of the devices are still in use, as she has seen evidence of them being employed in a tangible way. She said that some young men are using it to bring in finances, such as by using them with their music sets.  She said that the laptops were to enhance communities, which is why hubs were being put in place. "If you didn't have access to internet, you could have gone at a spot in your community, access free internet ….and use it effectively," she said.
The PPP/C MP, told this newspaper that while it is possible for government to resuscitate the programme, tracking the laptops at this point would be "a humongous task" given the time that has passed. "They allowed a very, very good project that would have taken Guyana to another level as it relates to IT to go to waste. The reasons being I would really love to know," she said, while adding that millions have been lost as a result.
Around the Web