Officers attached to the New York Police Department (NYPD) are currently in Guyana for a memorial service for a former colleague, Guyana-born Detective Randolph Holder, who was killed in the line of duty two years ago and they paid their counterparts here a courtesy call on Friday.
According to a statement issued by the Guyana Police Force, around 10am on Friday, acting Commissioner of Police David Ramnarine met with members of the ex-police associations of Guyana and the United States of America and with the NYPD officers.
The NYPD team was led by Captain Kevin L. Taylor and Inspector C. Mc Pherson.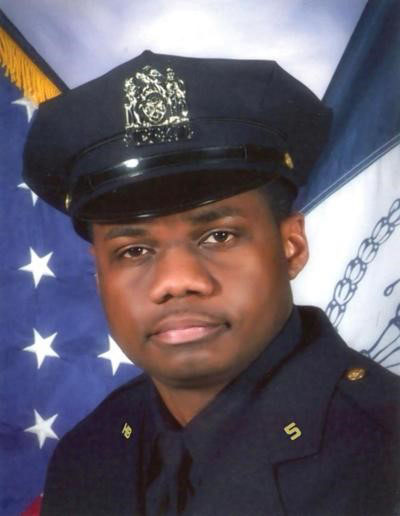 The visit and courtesy call are part of a continuing engagement with the Guyana Police Force, which began some two years ago. Since then, several officers, including Commissioner of Police Seelall Persaud, have been warmly received while in the United States and have benefited from this partnership.
The NYPD officers and associates visited Guyana for a memorial service for Holder, who was killed in the line of duty on October 20, 2015. The service was held yesterday morning at the Le Repentir cemetery.
Holder, 33, was shot when he and his partner approached a man on a stolen bicycle. At the time, he was responding to a report of shots fired and the theft of a bicycle in Manhattan, East Harlem, New York.
The suspect, 32-year-old Tyrone Howard, was earlier this year sentenced to life in prison for the crime. He was charged with first-degree murder, robbery and weapons possession.
Holder migrated to the US at a very tender age and later enlisted in the NYPD, where he served for 5 years prior to his demise. His parents had served as police officers in Guyana prior to migrating.
Around the Web