A vendor, his daughter, son and two grandchildren were left homeless on Monday afternoon, after a fire of unknown origin completely destroyed their two-storey wooden house located at Crawford Street, Rose Hall Town, Corentyne.
Lloyd Moore, the vendor, told Stabroek News that he was sleeping around 5.00 pm on Monday when he started to smell smoke.
"I did sleeping and I start smell smoke coming and I jump up and see the fire", said the man, who was visibly shaken when Stabroek News arrived at the scene.
Residents of the area had quickly formed a bucket brigade to render assistance with extinguishing the fire. However, moments later the fire service arrived on scene and took over.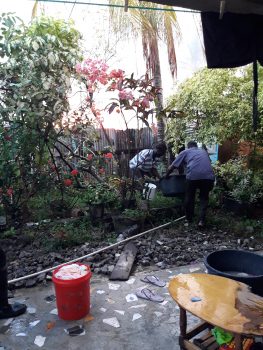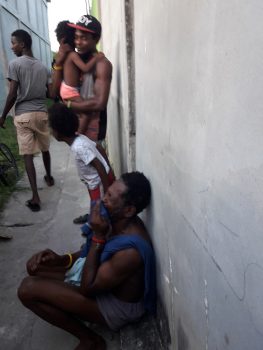 In the midst of explaining that his house did not have electricity, Moore shook his head in disbelief, broke into tears and was unable to continue the interview.
Moore operates a stall on the Rose Hall Town Public Road in front of the entrance to the street where he resided.
Residents and passersby flocked to catch a glimpse of the flames as they spread throughout the yard even onto a nearby coconut tree. One resident said, "I can't believe is them house. 'Ow he does work hard".
Around the Web