In response to a request by Stabroek News for a comment on the unilateral appointment of a GECOM Chairman, Canada today said that "democratic norms and the rule of law should be respected".
"As a friend of Guyana, and a fellow member of the Organisation of American States, Canada believes that democratic norms and the rule of law should be respected," Canadian High Commissioner Lilian Chatterjee today told Stabroek News in a brief comment.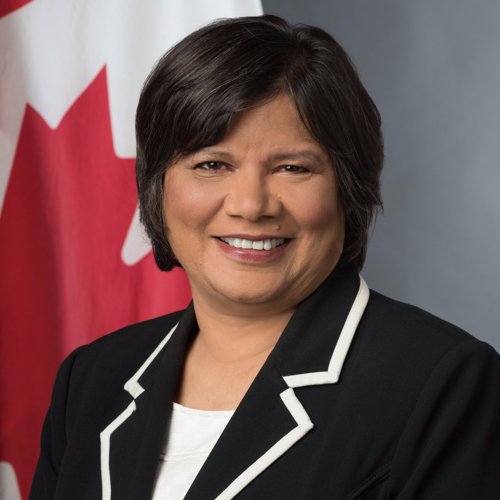 President David Granger has sparked debate over his unilateral appointment of Patterson, 84, after rejecting three lists of 18 nominees which had been submitted by Opposition Leader Bharrat Jagdeo. Granger has maintained that he acted in accordance with the constitution, while Jagdeo has charged that he has not.
Over the weekend, UK High Commissioner Greg Quinn had told this newspaper that the impasse over the appointment could be addressed via the courts but if that is done a decision must be rendered speedily.
"As we all agree the constitution should be paramount. Everything must flow from it. The President and his supporters say he has acted within the constitution, the Leader of the Opposition and his supporters say he hasn't.
"So we are at an impasse. The only way through that could be to go via the courts. But if that course is followed then the court must decide quickly. Unlike in the case of the 2015 elections petition which is still languishing.
"Speaking personally I think it would have been better for the president to have chosen a name from one of the 3 lists. But he clearly felt that was not possible," Quinn said.
The United States Embassy here has declined comment on the matter. The opposition PPP is to meet  the western missions here next week on the unilateral appointment.
Around the Web