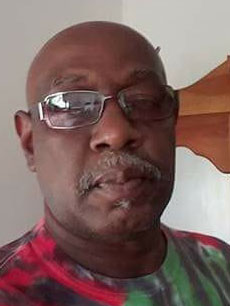 Coordinator and founder of the Phoenix Recovery programme, Clarence Young, has died.
While Stabroek News has been unable to speak to Young's immediate family it has been confirmed that Young died sometime Tuesday night in the US. His wife and two children were with him at the time, this newspaper understands.
Young, whose recovery programme received the Medal of Service in 2011 from President Bharrat Jagdeo, had been working in the area of substance abuse for a number of years in Guyana and he has also conducted some studies.
Phoenix is located at Mon Repos, East Coast Demerara, and while it has been a  lifeline to many persons addicted to drugs since it opened its doors in 2000 it was in 2007 it created history when it became the first institution (and still the only one) which offers a resident rehabilitative programme to females.
When the women's programme started in 2007 it was with a grant from the US State Department which ended in 2009.
The institution had worked with the Ministry of Home Affairs offering counselling to inmates and patients, the Ministry of Health, facilitating training on structural relapse prevention (SRP) and the provision of edutainment services for schools, among other things. Over the years it was also involved in street-based intervention programmes and has a family programme with interventions geared at re-integration into the family and counselling for the trauma experienced as a result of addictions.
Around the Web