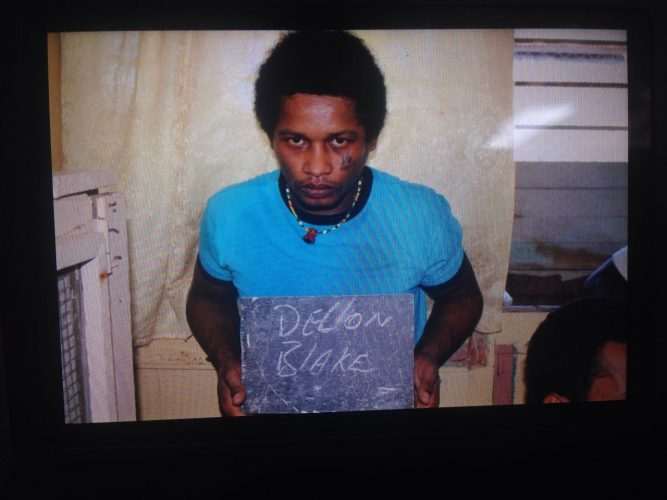 Four law enforcers including a prison warder who allegedly witnessed the escape of remanded prisoner, Dellon Blake earlier this month from the Lusignan Prison are expected to face criminal charges soon.
Public Relations Officer of the Guyana Police Force, Shivpersaud Bacchus in a statement yesterday said that legal advice was sought in the matter and recommendations were made for the four ranks: three police constables and one prison warder to be charged under the Criminal Law Offences (Act) Chapter 8:01.
"Investigations were completed and the file was submitted for legal advice which was obtained to the effect that the four ranks who were performing duty on the day in question during which Blake escaped are to be charged", the statement said.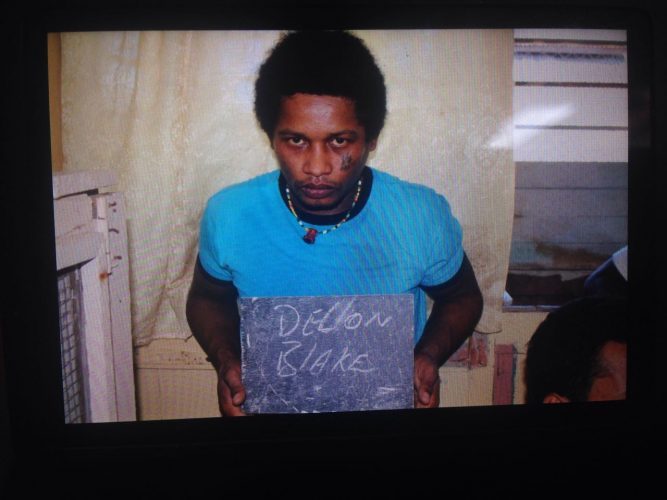 Stabroek News was informed that the four ranks are likely to be charged with either intentionally or voluntarily permitting, aiding or abetting Blake to escape. If found guilty, they can be sentenced to a maximum of three years imprisonment.
Blake, 35, a resident of Kamuni Creek, West Bank Demerara escaped on October 4 from the Holding Bay 2 at the Lusignan Prison.
Director of Prisons Gladwin Samuels had said that Blake was discovered missing after a verification exercise was conducted. He was recaptured on October 6 by a resident of the Soesdyke/Linden area.
From all indications, Blake used his bedsheet and wooden pallets to scale the fence on the north western side in full view of police ranks performing duties in the guard tower.
He was admitted to prison on July 24 after he was charged with rape.
Following the incident, the ranks were removed from the location to facilitate the probe.
Minister of Public Security Khemraj Ramjattan had told reporters days after the incident that he was concerned about the frequent escapes that have been occurring at the prison facilities and the level of security that is provided at the prisons. "It is horrific, the irresponsibility of our policemen and this thing has been happening too often now", Ramjattan had said.
Around the Web