Cornelius Thomas, the Trinidadian national who was among the six inmates who escaped from the Camp Street Prison in July, was yesterday handed an over three-year-long prison sentence for possession of cannabis with the intent to traffic.
Thomas, a 31-year-old promoter, was also fined $566,000, which is three times the value of the cannabis he had in his possession, with an alternative of an additional six months in jail if he is unable to pay it.
The charge stated that Thomas had 834 grammes (equivalent to 1.8 pounds) of cannabis for trafficking on May 28, at Mandela Avenue.
During the trial, prosecutor Christopher Morris presented three witnesses, including Thomas' landlord Kyra Williams. It was stated that the landlord smelt something funny, which she presumed to be cannabis. Williams subsequently went into the apartment that was rented by Thomas and followed the scent to the refrigerator, where she found a bag containing leaves, seeds and stems. The landlord further stated that she called Thomas and informed him of what she found in his apartment. He subsequently returned to the apartment, where he was met by police.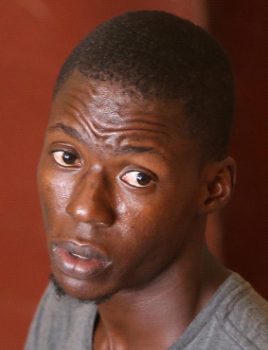 Trial magistrate Dylon Bess noted that the prosecutor's witnesses testified that the defendant had knowledge of the cannabis, while the caution statement Thomas gave to police showed he had in care and control of it. Magistrate Bess also stated that testimony given by Thomas' witness, Viola Campbell, was not valid due to the evidence that was presented.
Before being sentenced, Thomas made a request for his time to be served in his home country of Trinidad or at the Lusignan Prison if he would not be permitted to return home and serve his time. Magistrate Bess then denied his request to return home and stated that he would make a request for Thomas to serve his time in the Lusignan or Mazaruni Prison.
Around the Web