Mark Campbell was yesterday afternoon handed a life sentence by Justice Simone Morris-Ramlall, after being found guilty by a jury of raping a young boy on two occasions.
The 12-member jury returned unanimous verdicts on two counts of rape. It found that Campbell first engaged in sexual penetration of the boy during the month of September 2011, when he was six years old. It also found that he raped the child on July 10, 2013, when he was eight years of age.
When asked whether he had anything to say before being sentenced, the unrepresented Campbell complained that he did not get a fair trial. According to him, "I had a feeling, I know from the start that everything would go opposite."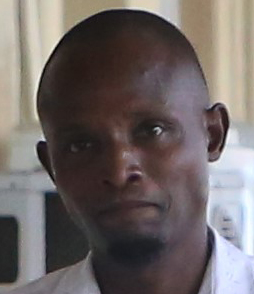 The convict lamented not having a lawyer, adding, "Is only me word alone I had."
"I can't seh I guilty fuh something I know me ain't do," he declared.
It was at this point that Justice Morris-Ramlall cautioned the man that he should be addressing the court on any plea in mitigation he may want to raise. "Don't waste the opportunity, the jury has already found you guilty," she admonished him.
In response Campbell, in a barely audible tone, muttered, "Please be lenient on me is all I ask, you honour."
In stern reprimand, the judge informed the convict, that the court would not be lenient with him.
Noting that the jury had found him guilty on both counts of rape, Justice Morris-Ramlall said that having been aware of the circumstances under which the assaults occurred, it was disturbing.
The judge explained to the convict that he violated the child in the worse way possible, taking advantage of a position of trust when the child was left with him, as the mother worked at nights to financially support her family.
"You did not show mercy to him, but you are asking this court to be merciful with you? It will not," Justice Morris-Ramlall asserted.
The judge said she observed during the trial, that as Campbell cross-examined the child, he hadn't an iota of love or compassion.
"The court must send a strong message to you, and to persons who may be contemplating acts, such as you have committed, that it will not be condoned" Justice Morris-Ramlall said.
She thereafter imposed a life sentence on Campbell, ordering that he spends a minimum of 30 years, before being eligible for parole.
The trial proceedings into the case were held in-camera.
The state's case was presented by Prosecutor Seeta Bishundial.
Around the Web