The Guyana Teachers' Union (GTU) yesterday said it will proceed with strike action after it rejected a declaration by the Ministry of Education that teachers would have to accept the same wage and salary increases announced for other public servants.
GTU President Mark Lyte notified teachers via his Facebook page that the union engaged Minister of Education Nicolette Henry and her team in a five-minute meeting yesterday but reported that it "bore no fruit."
"The Minister had nothing positive to say pertaining to our Multi-Year Proposal," he said. "The union will now be going ahead with its planned strike action set for next Thursday and Friday," he added.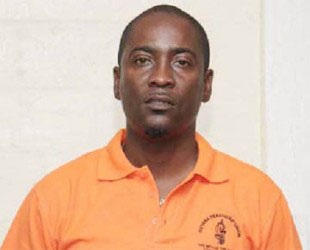 A letter being dispatched to all schools, the Department of Labour of the Ministry of Social Protection, and the Ministry of Education later clarified that this action means teachers will not be going out to work from Thursday, November 2 to Friday, November 3, 2017.
The letter, signed by Lyte, noted that teachers have waited patiently for more than two years to receive what they had been duly promised.
"The employer of teachers continues to delay the signing of our multi-year proposal presented since November, 2015. This is despite several meetings and several letters written to former Minister Dr. Rupert Roopnaraine and Permanent Secretary Delma Nedd and Present Minister Nicolette Henry and Permanent Secretary Vibert Welch, all of whom were unsympathetic to the cause of teachers," Lyte noted.
He added that the union has written several letters to President David Granger and various government ministers, raising concerns over the unjustified delay which has impacted teachers in several areas.
"GTU calls on all teachers to join this justified action since our rights are being infringed upon by our employer. This decision is supported not only by the Executive Council of GTU, but by all civic minded Guyanese who have seen the plight of teachers over the years and heard the promises of this administration to teachers.  Teachers throughout the length and breadth of Guyana you are asked to support this justified action taken by your union to ensure that attention is given to your concerns," Lyte added.
The Education Ministry, in a press statement, said Henry informed the GTU representatives that the government at this time can only offer wage increases in keeping with those offered to public servants.
"Teachers, being public servants therefore will also benefit from the proposed wage increases. Dissatisfied with the response, the GTU President decided that the meeting should not continue and together with his colleagues left the Boardroom thereby leading to a premature end of the discourse," the statement added.
It continued by singling out the actions of Lyte, whom it said stood to truncate the meeting. "All other members of the union remained seated including the General Secretary of the union
Ms. Coretta Mc Donald [who] suggested that Lyte sign the non-financial aspect of the agreement but those pleas were not heeded," the statement added.
Since January, 2016, teachers have not received clothing allowance, duty free concessions nor compensation for additional qualifications. Additionally, de-bunching payments promised since 2006 have not been received.
Speaking with Stabroek News, Lyte stressed that for two years the union has been patient but it was clear at yesterday's meeting that "there is nothing in the pipeline for teachers."
"We had already discussed and agreed on the non-financial aspects of the agreement but the Minister came prepared with PowerPoint presentation to discuss it again and ask that we sign it. We made it clear that we wanted all matters to be dealt with and were prepared to sign a completed agreement with both financial and non-financial aspects settled," Lyte said.
He explained that since the union submitted its request, it has not received a counter offer and instead successive ministers have told the union that the financial terms are a matter for the Ministry of Finance.
Under the last administration, negotiations were conducted with the President and Cabinet Secretary Dr. Roger Luncheon but in 2015 Minister of State Joseph Harmon directed the union to start negotiations at the Ministry of Education. As a result, the union's proposed 2016 to 2020 agreement for the terms and conditions of employment for teachers and teacher educators was submitted to the Permanent Secretary Delma Nedd on December 17, 2015. Under the proposal, the union sought a 40% increase in 2016, a 45% increase in 2017, 50% in 2018, 50% in 2019 and 50% in 2020.
Government recently announced unilaterally imposed hikes in public service wages and salaries. Last week, Minister of State Joseph Harmon announced at a post-Cabinet press briefing that government had made its final offer to the Guyana Public Service Union.
This offer increases the monthly minimum wage from $55,555 to $60,000. Additionally, those earning between $55,555 and $99,999 will receive an 8 % increase; those earning between $100,000 and $299,999 will receive a 6% increase; those earning between $300,000 and $499,999 will receive a 5 % increase; those earning between $500,000 and $699,999 will receive a 4% increase; those earning between $700,000 and $799,000 will receive a 2 % increase; and those earning between $800,000 and $1 million will receive a 0.5% increase. The increases are all retroactive to January.
It is this increase which teachers have also been offered.
The Guyana Public Service Union has not yet given a response to the announcement by the government.
Around the Web