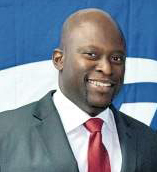 All of the assets of the beleaguered GuySuCo are soon to be valued by an international accounting firm which will also see a prospectus completed by the end of January next year as efforts speed up for privatization and/or divestment of sugar estates.
This was disclosed yesterday in a release by the Special Purpose Unit (SPU) under the government holding company, NICIL.
A release from the SPU reported the Head of the Special Purpose Unit Colvin Heath-London as announcing yesterday that the selected tender for
International Financial Services Provider has closed.  It is unclear if this tender was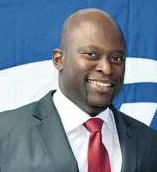 discussed with sugar stakeholders here.
The SPU said that selected tenders were invited from PricewaterhouseCooopers, Ernst & Young, Deloitte, and KPMG to provide services to the SPU as International Financial Services Provider. The release said that the selected International Services Provider would be undertaking the valuation of all assets under the control of GuySuCo, in addition to other advisory and financial services.
The release said that when the tender closed yesterday the SPU had received submissions from all four of the invited companies. An award should be made within two weeks. The release added that it is expected that the valuation of the assets and the preparation of a prospectus will be completed by the end of  January 2018.
Heath-London said in the release that he believes that "there is a future for sugar in Guyana, and that sugar production must be protected and remain part of the economic mix in the economy." He added that, "how sugar is protected depends on a combination of options for the existing assets involved in sugar
production."
The release pointed out that among the various options being considered are privatization and diversification.
"The SPU is interested in companies, both local and international, that could integrate the production of sugar into their existing operations and product mix", Heath-London said. He added that "companies that are in rum production, other beverage manufacturing, and food processing, for example, would be ideal as potential operators of some of the current GuySuCo assets".
The position being taken by the SPU, the release said, is that all of what are considered GuySuCo assets are really national assets vested in the control of sugar corporation. As such,  the release said that while factories could be sold to potential operators and investors, lands will not be sold but could be leased so that they remain the state's property.
The release said that it should be noted that sugar lands and sugar factories are not the only assets under GuySuCo's control. For decades, GuySuCo was entrusted with providing and/or managing a wide range of other assets including community centres, sports ground and other recreational facilities, primary health care facilities and drainage and irrigation networks.
These, for example, made GuySuCo critical to national drainage and irrigation activities and for agriculture and for flood control, the release noted.
Around the Web