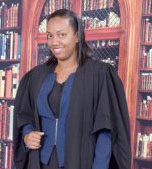 Almost two years after attorney Keisha Chase allegedly fatally struck down a pedestrian, her trial is yet to begin and a city court heard yesterday that the case file can't be found.
The charge against Chase states that on November 6, 2015, on Duncan Street, Georgetown, she caused the death of Julian Leitch by dangerous driving.
The matter is being heard by Magistrate Allan Wilson and the trial was set to commence on Monday, but the prosecutor at the time was unable to locate the file. Police prosecutor Simone Payne requested a moment to ascertain the location of the file and the court entered a recess.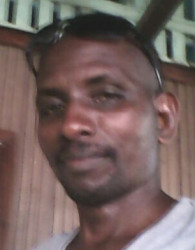 Sometime later, Chase, her attorneys Mark Waldron and Murseline Bacchus, along with the prosecutor and a relative of the deceased were called into the magistrate's chambers.
The matter was not recalled but a hearing was fixed for yesterday.
During yesterday's hearing, Police Prosecutor Neville Jeffers told the court that the case file could not be located.
He added that tracing the location of the file has led them to the Director of Public Prosecutions (DPP). As a result, Jeffers requested that the matter be adjourned.
But Waldron told the court that the prosecutor had been afforded many opportunities to serve statements. He noted that if the file cannot be located on the next occasion, the matter ought to be dismissed.
Magistrate Wilson, having heard both the prosecutor and the attorney, stated that from September 25, the file was in court. At that point, it would have been sent to the Chambers of the DPP already, he observed, before adding that he was unsure why it would be there again.
He then granted the prosecutor's request for an adjournment. He noted that he would be out of the jurisdiction for some time and would have to schedule the matter for his earliest date back in Georgetown. Subsequently, the case was then adjourned until January 8, 2018.
Chase was charged with the crime on March 3, 2016. However, since May 10 of the same year, the proceedings have been stalled pending an application by Chase's lawyers to the High Court to get the charge dismissed. It was unsuccessful.
Leitch died at the Georgetown Public Hospital shortly after he was hit near the Survival Supermarket at Vlissengen Road and Duncan Street. He sustained several injuries, including a fractured skull and a broken neck. It was reported that Chase had rushed him to the hospital following the incident, but he died while receiving treatment.
Around the Web