Hours after Trinidadian national Sawak Maraj was faced with charges for allegedly staging his own kidnapping, the police yesterday issued wanted bulletins for two fellow nationals who allegedly conspired with him to carry out the crime.
The men have been identified as Anil Antonio Mahabir and Vejhy Ramdass.
In a release issued yesterday afternoon, the police said that Mahabir, 40, and Ramdass, 42, both of Trinidad & Tobago, are wanted for questioning in relation to conspiracy to commit a felony which occurred last Friday at the Madewini Resort, Timehri, East Bank Demerara.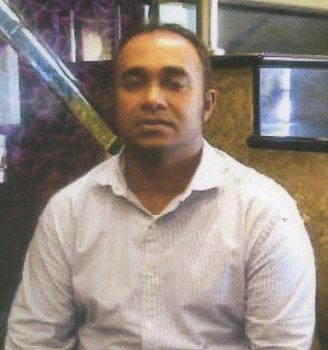 Efforts were still being made up to yesterday afternoon to apprehend the men. It is suspected that they are still in Guyana.
Mahabir and Ramdass are accused of making a reservation at the Madewini Resort for Maraj last Thursday. Maraj, 33, arrived in Guyana the next morning and his family was subsequently contacted with a ransom request for his safe release.
After being alerted, the local police launched an investigation and found Maraj at the Madewini Resort, where he was reportedly taken after his arrival.
Anyone with information that may lead to the arrest of the two men is asked to contact the police on telephone numbers 225-6411, 226-1389, 227-2128, 226-7065, 225-2227, 225-0575, 911 or the nearest police station.
All information will be treated with the strictest confidence, police added.
Around the Web