A city magistrate yesterday fined and sentenced a landscaper to three years in jail, after he admitted to being in possession of  cannabis, which he claimed was for his asthmatic nephew.
The charge against Kenneth Bovell, of Sophia, alleged that on November 1, at Lamaha Avenue, he had 38 grammes of cannabis in his possession for trafficking.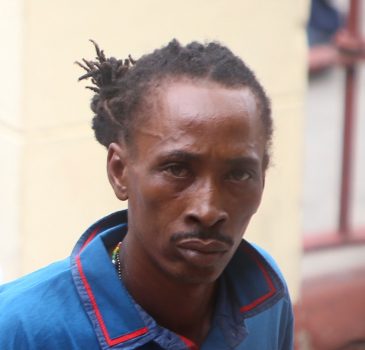 Bovell pleaded guilty to the offence.
The court heard from Police Prosecutor Arvin Moore that on the day in question, at about 6.05 pm, the police conducted a raid and Bovell was stopped and searched. As a result, the drugs were found in a bag that was in his possession.
He was then told of the crime and admitted to owning the drugs, Moore noted.
Bovell subsequently told the court that he was only in possession of the drugs because his nephew has asthma and that marijuana was the only thing that could help him.
Chief Magistrate Ann McLennan subsequently sentenced him to three years and fined him $57,000.
Around the Web