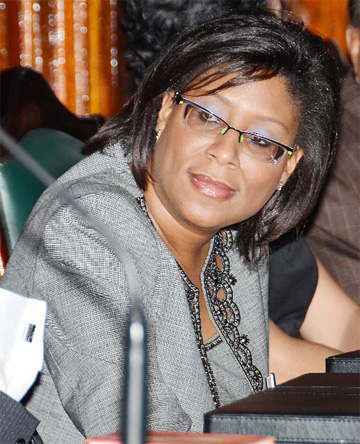 Five post offices will be rehabilitated and upgraded next year as the government moves toward its vision of having them become Information and Communication Technology (ICT) hubs within the next few years.
The announcement was made on Sunday by Minister of Public Tele-communications Cathy Hughes, during her address at the 21st Triennial Delegates' Conference of the Guyana Postal and Telecommuni-cations Workers Union (GP&TWU). The conference was held under the theme, "The Preservation of Rights and the Rule of Law from Exploitation."
The ministry reportedly has plans to demolish all derelict post offices and to replace them with new, computerised, energy-efficient buildings with "proper staff and customer accommodation." It is expected that the new postal system will allow patrons to access services online.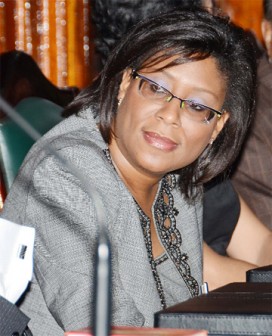 "For us, transformation translates into recalibrating, restructuring, redesigning our postal operations and transforming the way we've done business in the past 200 years. Our objective is to meet the modern day needs of our clients and customers," Hughes said.
She said the post offices in Buxton, Charlestown, and Soesdyke (Region 4); Sisters Village (Region 6); and Danielstown (Region 2) are set to be rehabilitated in 2018. The new buildings will be equipped with electronic security systems, Wi-Fi, air conditioning and accommodations for the sick and elderly.
"The post office of the future will be a centre for accessing these government services, so if you don't have a computer at home, or you don't know how to use a computer, the post office staff who would have the benefit of focused training, will show you how," the minister said.
She stated that within a few years, most post offices will be equipped with ICT hubs, which will provide free internet access and computers for staff and citizens that would give them access to educational opportunities online, allow them to conduct research, or use the services for business transactions.
"To date, 53 post offices are ICT ready. Our programme to install security cameras is also moving apace," she stated.
Hughes related that over the years, the postal system has not been operating sustainably and she outlined some inefficiencies, including that of security because of the physical transfer of money between locations. She related that the ministry is in talks with other agencies to explore other financial systems for the payment of pensions, including bank transfers, and mobile money.
"Over the last decades, GPOC [Guyana Post Office Corporation] found that they could not make ends meet. They've been operating in a state of penury. Let's just examine one service—the payment of pensions to our senior citizens once a month across the length and breadth of Guyana. The expenditure has become astronomical, especially with the unprecedented rise in crime in the last 12 years. This has necessitated increased expenditure for security around the clock. It involves additional funds to insure cash in transit for delivery across all 10 regions, in addition to wages and salaries and general operations," she noted.
Not obsolete
During her address, Hughes also noted the many advantages that have come with the advancement of technology, such as faster information access, and more prompt and efficient communication.
While she noted that fewer people use the post office as a means of communication now, Hughes noted, too, that it has not been rendered obsolete. She pointed out that there are several post offices in each region of Guyana—67 total—which give access to inland areas that other couriers do not deliver to. This increases accessibility to persons in remote and outlying locations, especially in the cases of online shopping. In addition, it was noted that the hard copies of birth, death and marriage certificates, TIN and business compliance certificates, all need to be delivered through the post office.
In addressing the theme of the conference, Hughes referenced reports of human rights abuses within the local work environment, and said that the government has set mechanisms in place to take "appropriate action in every case." She advised, too, that it is the role of the employers, unions and co-ops to educate workers on their rights and the steps they can take to have redress, while at the same time understanding the conditions under which personnel work.
"We also know that some members of this union have deep anxieties about the safety of their jobs; about their rights; and, unfortunately, I've discovered that many workers have no idea about the recourses they have for redress of their grievances. They do not know what their rights are, and whether those rights are being honoured or trampled on," Hughes stated.
The minister closed her address by referencing the issue of wages, stating that she would negotiate on their behalves for an increase, as she had done last year.
"Considering that the recent increase in minimum wages does not automatically impact on your bottom line, as I did last year, I have already gone to bat for you. Last year, we were able to negotiate a wage increase and this year I'm doing it again for you to get some more," Hughes stated. "…I'd like to close by saying that in the whole scheme of things, our human resources—our employees—remain our number one assets. The planned renovations are as much for their benefit and growth as they are for our customers' comfort and convenience," she added.
Around the Web