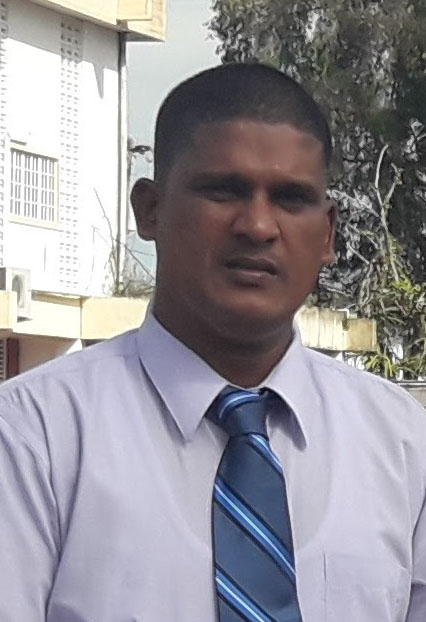 A Canefield, East Canje goldsmith who was on trial at the Berbice High Court, was yesterday sentenced to 21 years after a mixed jury unanimously found him guilty of manslaughter.
Deon Sunthgolam, 40, a goldsmith of Canefield, East Canje,  Berbice was on trial before Justice Jo Ann Barlow for the murder of  Terrence Mc Lean, 62, at his home, at Lot 6 Sheet Anchor, East Canje, Ber-bice. The incident occurred between Monday, Decem-ber 1, and Wednesday, December 3, 2014.
The father of one was represented by Attorney-at-Law, Bernard Da Silva, while the State's Prosecutor was Tuanna Hardy.
After certain objections during the trial, a voir dire was conducted. After the completion of the voir dire, the trial had resumed with the caution statement given by the accused being admitted into evidence.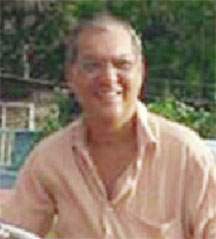 Corporal Ryan Caesar had testified to taking the caution statement at the Reliance Police Station, while Detective Corporal Dwayne Harvey had testified to being present whilst the caution statement was given.
After the jury relayed the verdict that they had found Sunthgolam guilty of manslaughter and not guilty of murder yesterday, the judge started her sentence at 25 years imprisonment, explaining that two years and eleven months would be deducted for the period spent on remand, and also, another year would be deducted for his good conduct during that period.
The judge also ordered that the Prison Authority ensure that Sunthgolam be a part of whatever training facility exists within the prison, in order for him to learn to read and write. She told him, that if he is blessed with a long life when he returns into society he must be "literate". She also noted, that no person should ever take the law into their own hands.
The partly decomposed body of McLean, who lived alone, had been found in his house with suspected stab wounds in 2014. The accused had reportedly visited McLean during the day and was seen leaving.
McLean, a goldsmith, operated a stall in the New Amsterdam Market before migrating overseas. Upon returning to Guyana, he lived alone in the upper flat of his two-storey house, while renting the lower flat to a family of three. After returning to Guyana, he had started a boating business with the help of one of his sons.
The accused also operated a stall in the New Amsterdam Market and had been a business partner of McLean for some time. The duo had reportedly entered into some new business deal. According to information gathered, the accused was indebted to Mclean for a substantial sum of money which he was finding difficult to repay. Sunthgolam's passport and visa had reportedly been lodged at McLean's house as collateral.
Residents had recounted that Sunthgolam had visited McLean twice during the day and had disappeared from his home after the incident. He reportedly surrendered the day after the body was discovered and gave a confession. Prior to his surrender, lawmen had visited Sunthgolam's home on several occasions, but efforts to locate him there had proven futile. A knife, tissues and other materials were found at his house.
A post mortem examination had concluded that McLean's cause of death was from shock and haemorrhage, due to multiple stab wounds.
Around the Web