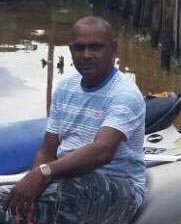 For the year so far, there have been six execution-style murders, five of which remain unsolved.
According to statistics gathered by Stabroek News, the first such event for the year was a double killing execution-style which occurred on New Year's Day and the most recent was on October 3.
Five of the victims were men while the other was a female domestic worker.
Of the six recorded cases, only one has seen charges being laid. In three of the cases, there has been no arrest thus far while in the remaining two persons were arrested for questioning and later released.
A senior police official had previously related to Stabroek News that the major challenge investigators are faced with in cracking these cases is insufficient information.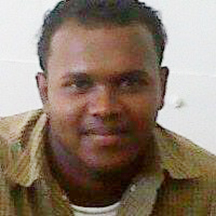 "There might be person/persons who were there at the time but why they choose not to come forward remains unknown", the source had said.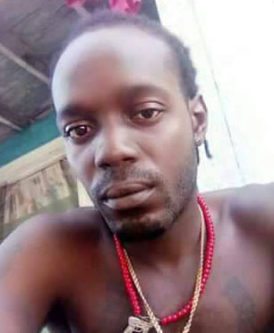 However, when asked whether fear for their safety was the main factor contributing to the reluctance of witnesses, the police official had said he could not specify, but noted that there are measures in place to deal with such cases, such as the protection of these individuals if necessary.
The source had related that in the majority of execution-style killings, the victims had either been threatened prior to death,  had had some old grievance or had some criminal background. He had warned that unless the police built stronger relationships with members of the public, there is a strong likehood that such crimes will continue to occur and the perpetrator/s would continue to roam free.


On New Year's Day, Desmond Singh called 'David' and 'Fix Up', 34, of Lot A-1 Orange Walk, Bourda, and Azrudeen Hussain, 24, a cattle farmer and final-year student at the University of Guyana, who resided at Biabu, Mahaica Creek, were fatally shot shortly after leaving a cockfighting match at Friendship, East Bank Demerara.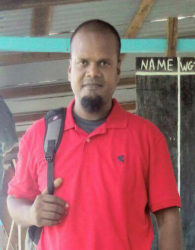 The police had detained two men for questioning but they were each released on $50,000 station bail after the maximum 72-hours detention period had expired. The latest update was that a third individual was being pursued by the police. However, he has not been apprehended. A reliable police source had said previously that there has been no progress in the matter since no new leads have emerged and as such the double execution-style murders have been added to the list of shelved police probes.
On February 7, Leilawatie Mohamed also known as 'Aunty Leila', 45, a domestic worker of Lot 149, Sixth Street, Tain Settlement, Corentyne was shot dead execution-style in her Tain Settlement, Corentyne house after two gunmen barged into the house demanding cash.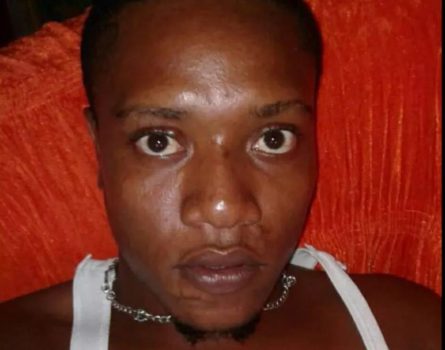 It was only after an investigation was launched that investigators learnt that the domestic worker's death was not a robbery but allegedly a planned `hit'.
Five persons; two couples and a man were charged.  Oliver Permaul, 36, a barber, of Lot 100 Tain Settlement; his wife Nazima Permaul, 42, who operates a business in Rose Hall Town, Corentyne; Andre James, also known as 'Andy', 26, a tattoo artist of Lot 46 'A' George Street, Rose Hall Town; Rohan Johnson, also known as 'Jamakie', 38, a Jamaican national and a carpenter of Lot 107 Second Street, Rose Hall Town, and his common law wife Shabiki Alert Thompson, 28, were charged jointly with the crime and remanded to prison.
Another woman, Indira Outar, fingered as the mastermind behind the execution-style killing of Mohamed was later charged with procuring the five persons to commit the act and she too was remanded to prison. The matters are currently before the court. Two months later, Roy Roland, known as 'Gangster Roy' of Lot 25 Costello Housing Scheme, La Penitence, Georgetown was discovered dead on the eastern parapet of Marigold Street, with a gunshot wound to the back of his head.
Several persons were arrested and questioned but later released. Among those questioned, was Ezekiel Edward called 'Kezie', 27, of Diamond, East Bank Demerara, who the police had issued a wanted bulletin for in relation to the crime. He had subsequently turned himself into the police but was released on bail.
The police had received legal advice on the matter and recommendations were made for them to conduct further investigations.
On September 30, Colin Daley, 24, called `Floggy' and 'Frog Eye,' of East La Penitence Squatting Area, was shot once in his head at Albert Street, Albouystown.
While the circumstances surrounding his death remain unclear, this newspaper was told that Daley might have left his home for Albouystown after someone who is known to him asked him to go to the area.
At the time of this death, Daley was wanted by the police in connection with several armed robberies. No arrest has yet been made.  Meanwhile, on October 3, Khemraj (only name given), a father of 12 of Canal Bank, Port Kaituma, Region One died after he was shot several times and robbed of his cell phone at an area known as  `Long Pond', Port Kaituma.
The incident occurred around 6.45pm, minutes after he had received a call from his suspected killer.
He was later discovered dead with about five gunshot wounds about his body including his head.
No one was arrested to date.
Around the Web