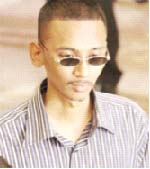 The attorney for Franz Paul, the former cadet officer accused of shooting a 15-year-old in the mouth in 2014, was yesterday granted an adjournment to have the final defence witness return to court.
The request was made before trial Magistrate Fabayo Azore in Georgetown by attorney Roger Yearwood.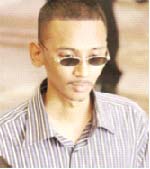 When the matter was called, the attorney told the court that he was unable to have his witness return to court. Yearwood noted that he would have the summons served on the witness, assistant pathologist Dr. Yogeshwar Singh, yesterday. He was reminded that the process takes seven days and was subsequently granted an adjournment.
The matter is to be called again on December 8.
Singh had taken the stand on October 17 and was due to return to court on Tuesday to be cross-examined by the prosecutor.
At the last hearing last month, Yearwood told the court that Singh was advised by his superiors not to continue his testimony.
Around the Web