Since producing its first gold bar in August 2015, Canadian miner, Guyana Goldfields Inc (GGI) says it has paid US$26.5m in royalties to the state and purchased US$84.1m in goods and services from local businesses.
In an advertisement in today's Sunday Stabroek,  GGI said over 700 Guyanese are employed with the company and this constitutes 96% of its total employees. In addition to the US$33.7m paid in wages, the company which operates in the Cuyuni/Mazaruni says that US$136,000 has been spent on training for its Guyanese staff.
It says it has also spent US$197,000 on community projects and via donations to Guyanese organisations.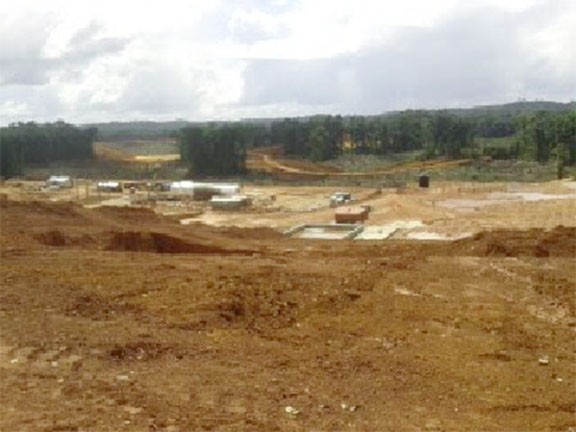 Citing continued investment here, it said that it has spent US$5m in exploration, US$67.5m in capital costs and US$144.3m in production costs.
Having poured its first gold bar in August  2015, last year was its first  full year of production and it saw output of 151,600 ounces of gold, in line with the Company's upwardly revised guidance of 140,000 to 160,000 ounces. This year it is hoping for production over 200,000 ounces from its Aurora mine in Region Seven.
Guyana Goldfields' investment here dates back to 1996.
According to the plan for its Aurora Gold Project, the mine is designed to produce 3.29 million ounces of gold, averaging 194,000 ounces per year, over an initial 17-year mine life.
On October 5, 2011 GGI had announced that it had clinched a Memorandum of Understanding with the government for the Aurora Gold Project which sets mining royalties and paved the way for a mining licence.
The MOU had set out the key terms of the Mineral Agreement, also known as a Fiscal or Stability Agreement.
It said that significant among the terms of the MOU are:
-Mining royalty of 5% on gold sales at a price of gold of US$1,000/oz or less
-Mining royalty of 8% on gold sales at a price of gold over US$1,000/oz
-Corporate income tax rate of 30%
Around the Web