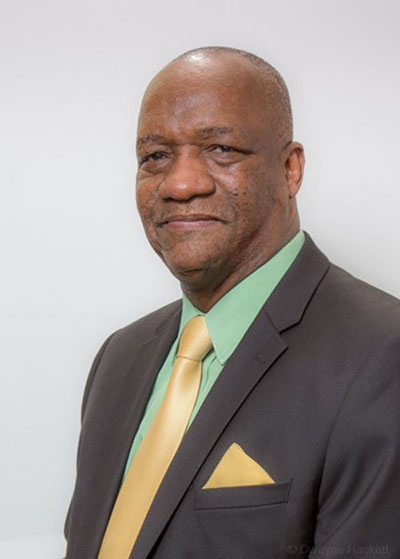 After declaring himself to be Secretary to the Cabinet, State Minister Joseph Harmon has clarified that he does not hold the post but that Cabinet matters remain with his remit.
"There has been no change. The work of the Cabinet continues to be under the remit of the Minister of State. However we have appointed, over two years now, a person with the designation Secretary to the Cabinet, Mr. Edward Persico. Mr Persico has been performing in that capacity for 2016 and 2017," Harmon told a post-Cabinet briefing last Thursday.
Persico is the former Permanent Secretary of the Ministry of Health.
Harmon's comments were a response to being asked if he had been relieved of the post of Cabinet Secretary after he identified as such during a post-Cabinet press briefing last month. His comments then had prompted former Cabinet Secretary Dr. Roger Luncheon, who held the post during successive PPP/C administrations, to voice concerns over Harmon's holding of the office, while also serving as a minister and Member of Parliament.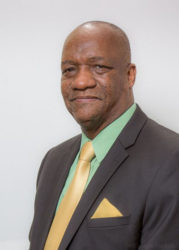 "I raise these two concerns because during my tenure as both the Secretary to the Cabinet and Secretary to the Defence Board, between 1992 and 2013, I, at no time, had reason to believe that as a Minister and Member of Parliament, I could still act in these two posts," he wrote.
Luncheon noted that Article 117 (1) of the Constitution states, "There shall be a Secretary to the Cabinet whose office shall be a public office."
Further, he noted that the Defence Act also makes provision for the Secretary to the Defence Board to also be a public officer. It is unclear whether Harmon holds the latter post.
Article 117(2) of the Constitution further states that "the Secretary to the Cabinet, who shall have charge of the Cabinet Office, shall be responsible in accordance with such instructions as may be given him by the President, for arranging the business for, and keeping the minutes of, the Cabinet and for conveying the decisions of the Cabinet to the appropriate person or authority and shall have such other functions as the President may direct."
Asked if Persico heads the Cabinet office, Harmon reiterated that he holds the post of Secretary to the Cabinet and performs secretarial duties.
Harmon, who had previously rebuffed Luncheon's concerns, also expressed gratitude to his predecessor for his letter and noted that "when good things come from the public, we [government] act on and accept it."
However, when asked if he was accepting that he should not have held the post of Cabinet Secretary, Harmon responded "what I am saying is to make the public aware that there is an officer in the ministry who performs the secretarial functions for Cabinet."
He stressed that Persico as Secretary to the Cabinet is also signatory to documents coming from Cabinet but could not state the date of Persico's appointment, saying only that it was sometime in 2016.
Around the Web