Four men were yesterday taken before a city magistrate on a charge that they stole over $2 million in cash and valuables during a violent robbery at the Stabroek Market.
Carl Hilliman, a mason of Bourda; Christoph Watts, a bread vendor, of 118 Cowan Street, Kingston; Leon Gittens, a conductor, also of 118 Cowan Street, Kingston, and Kwasi McCoy, a vendor of 7C Fort Street, Kingston, stood in the courtroom of Georgetown Magistrate Judy Latchman, who read them the charge.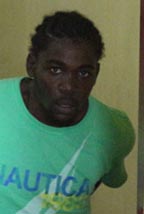 The charge stated that on September 20, at Stabroek Market, they robbed Asif Alli of US$7,500 (equivalent to $1,500,000), a $110,000 gold chain, a $50,000 gold band, a $17,500 phone, a $40,000 video camera, a $145,000 laptop, two Samsung Galaxy S5 phones, valued at $160,000, and a quantity of clothing, and, at the time of, before or after, made use of personal violence. The stolen items had a total value of $2,243,500.
Hilliman, Gittens and McCoy were then read two other charges.
The first of the two charges stated that on July 25, at America and Longden Street, being together, they robbed Carl Chung of a Samsung Galaxy Prime, valued at $60,000, US$200 (equivalent to $40,000) and $15,000 in cash.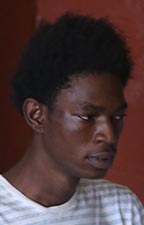 It was further alleged that on July 30, at America and Longden Streets, while armed with an icepick, they robbed Ryan Mohabir of a Blu phone, valued at $20,000, a wallet, valued at $5,000 and $1000 cash.
Hilliman and Gittens were then read a charge which stated that on October 28, at Croal Street, Georgetown, in the company of another, they robbed a Japanese national of an iPhone 7, valued at US$700 (equivalent to $140,000), US$600 (equivalent to $120,000), a bag valued at US$60 (equivalent to $12,000), a Japanese passport and a travelling ticket.
Subsequently, Hilliman was then read another two charges. The first alleged that on November 15 at Commerce Street, Georgetown, while in company of another, he robbed a man of a Nexus phone, valued at US$400, a wallet, an ID card, a driver's licence and $73,000 cash.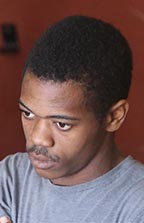 The final charge alleged that on September 24, at Sheriff Street, in company of others, he robbed a man of a phone, valued at $80,000 and other items. The total value of these stolen articles was given as $163,000.
After all the charges were read, the four men pleaded not guilty to their charges.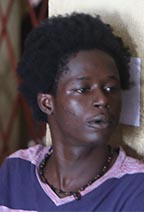 Police prosecutor Shawn Gonsalves then objected to bail being granted to either of the accused, while noting the seriousness of the offences, their prevalence, the fact that weapons and violence were used, the quantum involved and the penalty the offences attracts.
Magistrate Latchman then remanded the defendants and adjourned the matters until December 4.
Around the Web