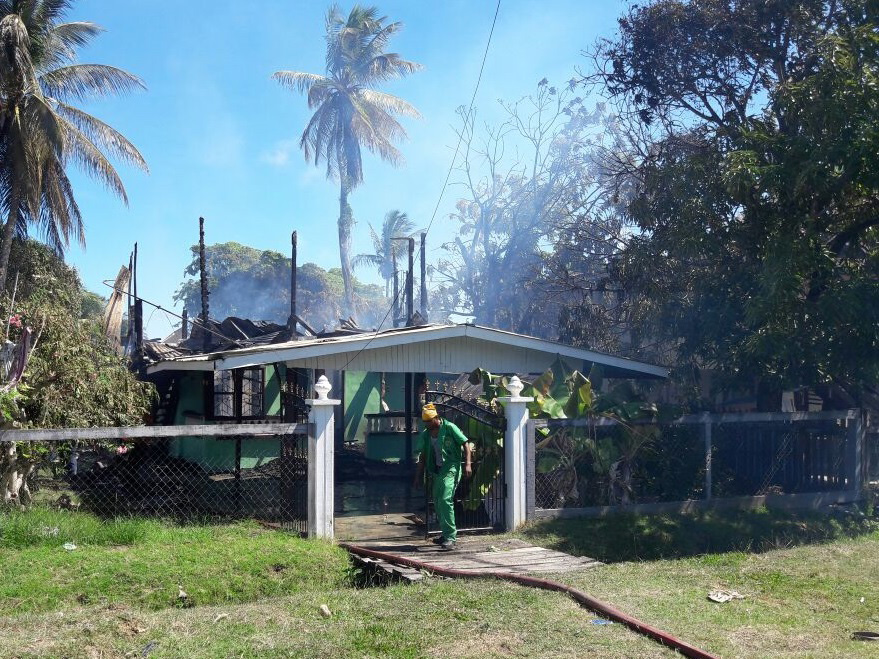 A Williamsburg, Corentyne man, his pregnant wife and 11-year-old son were left homeless yesterday after a fire completely destroyed their three-bedroom house.
Ravindra Sookra, 39, foreman at GuySuCo, of Lot 15 C Tulsie Street, Williamsburg Village, Corentyne stated that he was home eating lunch around 12 yesterday when his neighbour informed him that "fire coming from the back a de house". He said he instantly left his food and looked out and saw flames emanating from the upper flat of the house. "Me run up the step and me see fire deh in the hall and me had to run down back".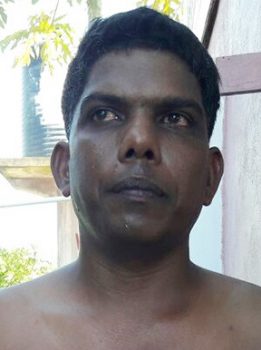 According to Sookra, he immediately started to remove items from his fully furnished house. He noted that he was able to save a television set, music set, gas stove and a few more items.
The man lamented that he resided in the house for over twenty years now. He said he will now have to work to rebuild. "Me got to start back one new life now for me and me family".
Meanwhile, Sookra said, "I can't say what start this fire I was downstairs with me family, but we assuming is electrical because like it start in the hall where it get TV and light and so".
Sookra is seeking assistance from the public to now rebuild his house. He noted that he would be thankful for school supplies for his son. Persons desirous of contacting Sookra can do so on telephone number 666-4833.
Around the Web