More leaked emails from Alliance for Change (AFC) executives show that several key figures did not agree with President David Granger's unilateral selection of Justice James Patterson as the Guyana Elections Commission Chairman on October 19 and the head of the US chapter slammed the party over its stance.
The discussion among executives was conducted via email following the AFC's statement on October 20 that it had supported Granger's move. The discussion involved both local and North American executives.
"In my view, the AFC public disclosure of `We played no part in the process… yet… we support the decision to avoid a constitutional crisis' Really! This position makes the AFC look weak and impotent. You are seen by the common man as being treated as a step child or a poodle in the coalition," Chairman of the United States Chapter, Dr Rohan Somar thundered in the email.
"The excuse that the AFC (supports) the unilateral (decision) to avoid a `constitutional crisis' is a hollow excuse. You were already in a constitutional crisis with the continued delays in the GECOM and for variety of other reasons," he added.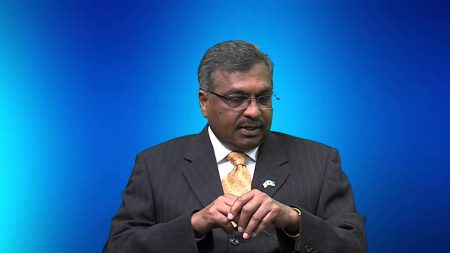 Somar yesterday confirmed the excerpts from the email to Stabroek News. He said that he was sharing his private views to his party comrades during an open and frank discussion and the manner in which it was released to the public has left many with the misconstrued view that the party is divided and in turmoil.
"I think that the release of it was deplorable as it was not meant for public discourse. In politics there will always be differing views and it is through discussions like the ones we have that you are able to share ideas and views and come to consensus. But for an aggrieved person, and I know who the perpetrators are, to leak another member's views … is just totally unethical. If a member wanted an idea to be made public they know how to do that. I know that I can surely communicate what my views are publicly or privately," he said.
"Everyone that knows me know that I say what is on my mind and that is what the AFC has always been about. Everyone can share their views and agree to disagree. Those conversations, used by the author of that email to sow discord, may be to his mind be doing that but the party is strong and we all know that," he added.
In Somar's email he blasted the local executives for the statement saying that the decision taken by the president was constitutionally driven.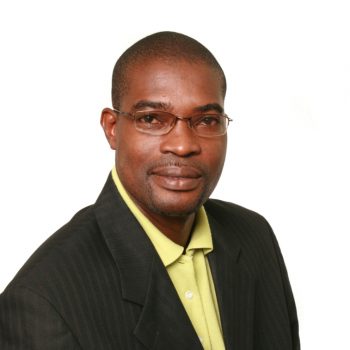 He said that as the party moves ahead it had much introspection to do and should look at the way the GECOM decision was perceived by the public on a macro level on two key fronts.
"Given the worsening racial polarization in Guyana, this unilateral appointment by the Exe-cutive PNC President of an Afro Guyanese GECOM Chairman, whether right or wrong, rips open the scars of (the) PNC rigging election(s). You have just thrown red meat to the notion of "PNC rigging election" which, in my view, will cause the AFC to forever lose Indo Guyanese support at the polls," he writes.
"The public acknowledgement of supporting a decision without be [ing] involved, despite being a key member of the coalition, renders you impotent and without any leverage in any future negotiation for position or office in the next election coalition discussion cycle. By not standing here, you have caused serious damage to your position table. If I was sitting across the table in a coalition discussion, you would get "Jack squat" because you have tipped you [r] hand that you have no place to go other [than] to continue to play second fiddle with the PNC dominated coalition," he added.
Somar ended his email by saying that the decision by the AFC to accept the unilateral appointment was a major strategic blunder since it could have provided the perfect opportunity to stand its ground and "shake the foundation of the PNC dominated coalition and maintain its independence, leverage and credibility."
'Backfired'
AFC Executives Cathy Hughes, Dominic Gaskin and David Patterson, who are also ministers of government,  also expressed their views on the decision.
Gaskin said that the decision was entirely the President's as catered for by the constitution as it was crafted providing for a preferred approach but also provides for a unilateral appointment should that approach fails.
But while he made the constitutional grounding point, he also faulted the President for not frontally dealing with criticisms made by Opposition Leader Bharrat Jagdeo from the beginning of the process.
"Even more unfortunately, while the leader of the opposition has been elaborating on this matter at every opportunity over the last six months, the President has been issuing cryptic one-liners presumably to maintain some strategic advantage over Jagdeo," he stated.
"I believe this has backfired badly since Jagdeo had predicted a unilateral appointment and it has now come to pass, making him the more credible messenger in the eyes of a large section of our population. It also allows him to better exploit the PNC's track record on elections," he added.
According to Gaskin the party was not consulted but it did not expect to be given that it felt that the constitution gives the President that prerogative and feels that it was one good thing that came out in the statement.
But he told members that the AFC executive kept silent for too long waiting for the President to get it right since if they had a problem with his decisions they should have immediately spoken up.
"If we had any problem with what was happening before we should have raised it before. We did not and so we cannot suddenly raise concerns as if we've just woken up", he said.
For Gaskin, who is also the son-in-law of the President, the party has to give support in order to maintain confidence in the country's institutions and in the APNU+AFC's commitment to free and fair elections.
He made clear that he was "not happy" with the outcome of the decision but he did not think there was anything the AFC could have done to prevent it.
'Unwanted precedence'
For former General Secretary of the AFC and Minister of Public Infrastructure David Patterson, the unilateral appointment evokes in him several issues not with the fear of rigging of elections, as he too feels that this assertion is unfounded, but for a seeming drift from the party's ideology.
He explained, "On assuming office one of my friends reminded me that we (the government) should only be making decisions that we would be comfortable with in or out of office. Were we out of office, would we accept such a decision to unilaterally appoint a Chairman?  The answer is No. Therein lies my first issue- why are we accepting it now?" he asks.
"As a legal eagle you are well aware of precedencies. This appointment now sets an unwanted political precedence in our country- Ramotar and the PPP paid a heavy price for setting a precedence when they prorogued parliament in 2014. We should not be the party supporting loopholes or "tiebreaking clauses" in our constitution. These should only be used in last resort. Remember the saying ' Not only must justice be done; it must also be seen to be done'- this decision fails on the appearance test," he added while pointing out that AFC Chairman Khemraj Ramjattan and party leader Raphael Trotman must have known that their advice to the President that he could appoint unilaterally would not fare well with members, himself for example.
He told the group that he felt that the decision was anti-AFC to the core. "We have been a party of progressives, we have it made it a duty to always nominate candidates who were not only academically qualified, but who represented our vision of inclusiveness such as gender, race, religion, and of course, youth," Patterson posited.
Zooming in on GECOM  and echoing Gaskin's position that GECOM was "never a friend to the AFC", Patterson said that he feared that should the party resort to contesting independently at the 2018 or 2020 elections it could not object to wrongs by the elections body.
"We as the AFC has lost sight of the big picture- in our first two elections (2006 and 2011), GECOM was never a friend to the AFC- I can recall several examples such as the Linden seat, the scrutineers moneys, etc. that would have affected us directly as a party. Recall also that we used every available opportunity to highlight our issues (nationally and internationally), by us now agreeing to this appointment, I fear that we in effect lose our right to object, IF on the off- chance we decide to contest the 2018 or the 2020 elections as a single party," Patterson posits.
"Colleagues- my concerns are not so much to so to do with the Chairman or his appointment but in the fear that we are no longer the party I love and will go down fighting to keep alive," he added.
AFC's Cathy Hughes feels that enough is not being done to tackle the Opposition Leader's  rendering of a racial narrative to the citizenry that she feels is meant to instill fear in the populace. She also chided her party for their lacklustre attitude in working on the ground and correcting the misinformation. Repeating strong racial language she claims is peddled by the opposition, Hughes states her disgust.  "And our own people is repeating this crap spouted in the first place by Jagdeo. One presentation in Canada and we forget 12 years of hell and his personal vendetta that many of us on this thread have personal (knowledge) of. Let's look at ourselves first," she asserts.
Yesterday morning, Chairman of the AFC, Khemraj Ramjattan told reporters that he questions the sincerity of the persons behind the release of the mails but was glad that that they were made public as that demonstrated the liberal and democratic rights his party's members have in voicing their opinions.
"I do not see any damage flowing from a frank discussion with members who want to know our position. If leaders are not frank with our membership we won't be an accountable party. There will be that and there will also be rogue elements in parties and that is what happened here. They do not like a decision we endorsed and they made, just two of them (Tameshwar) Lilmohan and Laurence Williams, that they will abandon us. The entire group is intact. And because I had shared emails with them on how and what happened and so on they are now leaking the emails. I don't understand how that is responsible membership of a party by people who are educated and qualified. But that is what it is, it is a liberal and democratic party and what can we do?" he said.
"The thinking process of executives will always be discussed by emails …and they are meant to be private. If they are not that would be the way of the world. This is a liberal democratic party. You can cuss Ramjattan, you can cuss Raphael but we are not going to take disciplinary action. In any event they have left…and if that is what they want to do then fine," he added.
This newspaper was told by a party executive that it has various mediums in which it communicates including emails, Facebook and an AFC WhatsApp chat group.
Around the Web