As the ANSA McAl Group of Companies launched its new automotive store yesterday, Minister of Business, Dominic Gaskin reiterated government's commitment to providing affordable and energy efficient vehicles.
At the Beterverwagting, East Coast Demerara launch,  Gaskin, noted that the administration has taken measures over the years to ensure that new vehicles entering Guyana are in keeping with its Green Agenda, according to a release from the Department of Public Information.
"We expect to see more and more cars on our roads over the coming years. And we would like those to be safer and more reliable, cleaner, greener and more energy efficient. And this is why we have introduced efforts to encourage the automotive industries and its consumers in this direction,"  Gaskin said.
Sector Head of Auto Motors, Jerome Borde in his remarks said that the company is here to improve automotive services and build strong relations with consumers in the country.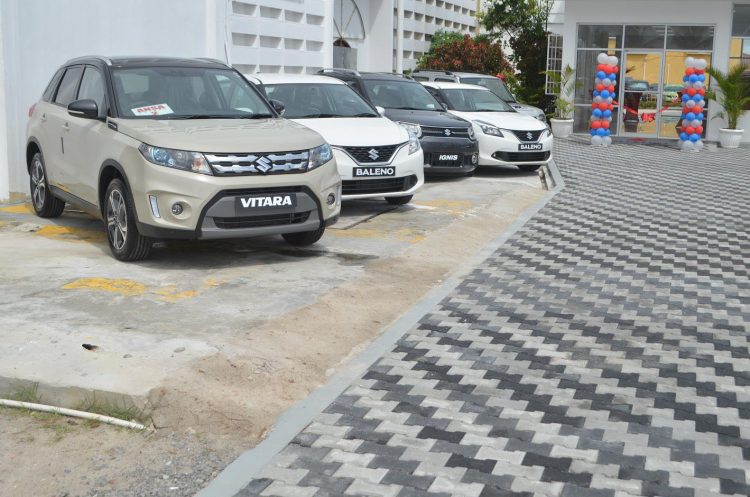 "We want to make a commitment to the Guyanese buying public, that we want you guys to hold us accountable for the level of service we are planning to bring to you…we want to ensure that the people who do business with us get what the deserve," Borde stated.
Suzuki Regional Sales Manager, InterAmericana Trading Corporation, Michael Foster also promised quality services to the public, DPI said.
Meanwhile, ANSA McAl Country Head, Beverley Harper, said she believes the landscape for purchasing new vehicles in Guyana will change with the opening of the store.
Harper said prices for the brand new vehicles will start from as low as $4 million, depending on the model. She explained the company will be giving Christmas discounts for purchases made in December while noting that Scotiabank and GTM Group of Insurance Companies have partnered with the company to offer discounts to buyers.
Auto Motors Guyana Incorporation will host an open house on Saturday, November 25 for viewing and test driving of vehicles at its store. The company will also convene a clinic offering free checkups for all Suzuki vehicle owners, DPI said.
Around the Web