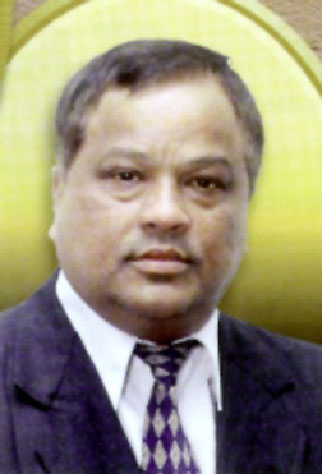 On December 6, the Court of Appeal will rule on the New Building Society's (NBS) challenge to the $79 million awarded to dismissed manager, Maurice Arjoon.
On July 17, High Court judge, Brassington Reynolds, ruled that the sacked manager had been wrongfully dismissed and awarded severance and other benefits to the tune of $79 million.
The bank has since appealed the judgment, citing more than a dozen grounds, including that it was erroneous and that pension cannot be awarded together with severance and other benefits when an employee is terminated or dismissed.
It believes it has appealed on "sound grounds," but said that if perchance it loses, it will honour the judgment to be finally given in Arjoon's favour.
Justice of Appeal, Rishi Persaud, who is currently hearing the case, has set December 6 to rule on the appeal.
He has not granted a stay previously requested by the bank, that all payments be halted until its challenge is determined.
Arjoon, however, has not received any payment from the NBS since the High Court ruling, some four months ago.
Justice Reynolds awarded Arjoon a total of $79,282,801 after ruling that he was entitled to recover all benefits that were lost as a result of the dismissal.
Arjoon and two others were dismissed in June, 2007 following the disappearance of $69 million from the account of Bibi Khan.
Among its grounds for appeal, the NBS has argued, that on the basis of the trial judge's conclusion that Arjoon was "wrongfully dismissed," he was not entitled to severance pay by virtue of his status and contracts and according to the Termination of Employment and Severance Pay Act.
It also says that pension, which the court also awarded, could not be granted in conjunction with severance or any other benefit that relates to termination or dismissal, and that the judge did not give due attention to the relevant parts affecting Arjoon's conduct in the NBS rules, the systems manual, the pension rules and the contract signed by him.
Additionally, the NBS has advanced that the overriding defaults in the respondent's dealing with the withdrawals from the account of Khan were not taken into account by the judge nor did he consider that the person making the withdrawals from the account was not duly and properly authorised to do so, thereby causing NBS a loss of over $79 million.
In his judgment, Justice Reynolds had said that the court found no evidence to substantiate the NBS's claims that Arjoon committed gross or serious misconduct, warranting his dismissal. The judge had said that it showed no established rules, standards or procedures that Arjoon was guilty of breaching.
The bank is represented by Senior Counsel Ashton Chase and attorney Pauline Chase.
Arjoon, meanwhile, is being represented by Edward Luckhoo SC, in association with attorneys Sanjeev Datadin, Ganesh Hira and Siand Dhurjon.
Around the Web