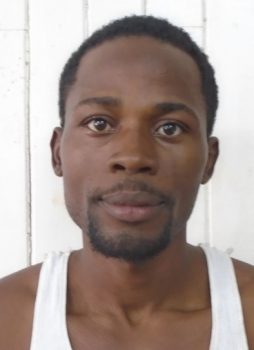 Set to face sentencing on an attempted murder charge, Stafrei Alexander yesterday learned that he will have to be retried after the court incorrectly accepted a guilty verdict instead of declaring a hung jury.
At the conclusion of his trial for the attempted murder of Chris Thom on October 17, the 11-member jury returned a 9 to 2 verdict in favour of guilty.
Thereafter, Justice Brassington Reynolds, who presided over the proceedings, deferred sentencing to facilitate the presentation of a probation report, which had been requested by defence attorney Stanley Moore.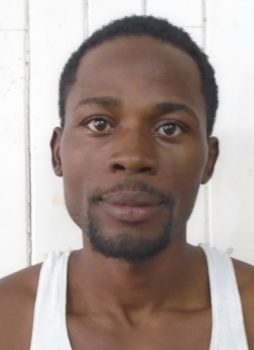 At the commencement of the trial, there was a full complement of 12 jurors. It was, however, subsequently brought to the court's attention that one of those jurors was below the age of 18, and according to law, had to be disqualified.
The case thereafter continued as the offence could be heard by a panel of 11 jurors.
Justice Reynolds, however, explained yesterday that he had "erroneously," formed the opinion that the court could accept the 9 to 2 verdict.
Having, however, subsequently consulted Section 158 of the Criminal Law Offences Act, the judge explained that he would only have been able to accept a verdict of guilty, had it been by a proportion of 10 to 1.
Since only 11 jurors sat, the judge said that 9-2 could not properly be considered a majority verdict, and as a result he declared that proportion to be hung.
Both Moore and Prosecutor Tiffini Lyken concurred with the sentiments expressed by the court, recognising the verdict as being improper and invalid, and the need for there to be a retrial.
Having thereafter declaring the jury discharged, the judge informed that the accused will have to await a new trial, at the next or soonest assizes.
The state was represented by Lyken, in association with Prosecutors Shawnette Austin and Lisa Cave.
The trial was heard at the High Court in Georgetown.
Alexander, who was recaptured after escaping from the Camp Street prison months ago, is accused of shooting Thom several times on the morning of March 23, 2015, at the man's 138 Laing Avenue, Georgetown, home.
The state's case against Alexander is that on the day in question, he allegedly shot Thom in his side and back. Thom was subsequently rushed by his wife to the Georgetown Public Hospital, where he was admitted as a patient for some seven weeks.
Alexander was one of six inmates who escaped from the Camp Street Prison on July 9, during a fiery jailbreak.
Around the Web