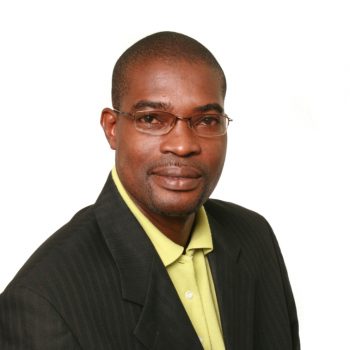 Public Infrastructure Minister David Patterson is expected this week to address the problems being faced by the Guyana Power and Light Inc. (GPL), which was the subject of a recent blistering attack by the private sector over continuing outages across the country.
"I will be saying something early next week. It is a full overview," Patterson said, when contacted last Thursday.
He informed that he was preparing a document to present to Cabinet on the issue and following that he will make a public comment.
"I am actually compiling a paper, that would speak of possible measures, to present to my colleague Cabinet members," Patterson noted.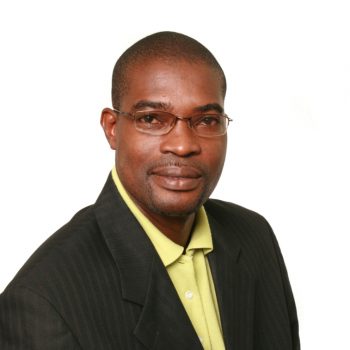 Following continuing countrywide power outages over recent months, the Private Sector Com-mission (PSC) issued a searing attack on GPL just over two weeks ago. It noted in a statement that within recent months, GPL subjected the entire country to a series of unannounced and frequently prolonged power outages. "There has been no credible explanation from the company's management nor Board for these failures and none from the responsible Minister," it said.
The PSC further said that from September 2nd to November 5th, GPL had announced a series of scheduled maintenance power cuts which, in Georgetown alone, amounted to a total of 149 hours spread between 17 sections of the city. In addition, it said power cuts averaging about five hours each were scheduled for the Essequibo Coast, Berbice, East and West Bank Demerara, West Coast Demerara, Soesdyke and East Canje. "The majority of our citizens are also not blessed with private generators to provide alternative power to save the food they have stored in the freezers and refrigerators," the PSC said. "Judging from this performance or, to be more accurate, absence of performance, GPL simply has neither the management nor the capacity to deliver a reliable power supply to the country and the government has consistently failed to address this reality," it added.
Minister of Business Dominic Gaskin later said that he agreed with the PSC's criticisms. "I agree with the private sector in raising the issues they have raised. They have a right to expect a reliable electricity supply and really after a while you just don't want to hear any more excuses," Gaskin told Stabroek News.
"I am sure there are probably valid explanations why what is happening [is occuring] but after 50 years of independence, we can't keep making excuses. We have to take responsibility for ensuring there is a reliable supply of energy," he added.
Gaskin, however, urged stakeholders to quit the "tit for tat about whose problem it is" and for the government to communicate to the public what it is doing, including its long and short-term goals. "Government needs to take some decisions and perhaps make some commitment to the private sector and the public in general regarding GPL. I think we have enough information to be able to give the public a reliable estimation as to what this system is going through, what GPL's performance will be like next year or the year after. There is enough information for us to be able to share with the public projections that are reliable that people can actually say and believe 'this is where GPL is going, this is going to be the level of blackouts next year and so forth.' We need to start measuring these things and set some targets. We can say, for example, 'We have had 100 blackouts this year or accumulated 1,000 hours we need a reduction next year.' The people don't want it to be the same next year, so let us set some realistic targets and tell the public what those targets are," he said.
A week ago, large sections of Georgetown was without power for almost 12 hours in order to facilitate maintenance of the main transmission line linking the Kingston and Sophia power stations.
Around the Web