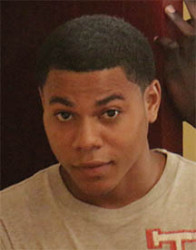 The trial of Lorenzo Forde, the man accused of murdering Pegasus Hotel taxi driver Rudranauth Jeeboo in 2013, began yesterday morning before Justice Brassington Reynolds and a 12-member jury.
The indictment against Forde alleges that he
murdered Jeeboo between December 27th and December 28th, 2013, at South Ruimveldt, Georgetown. He has denied the charge.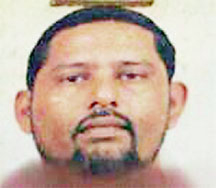 Among the witnesses testifying yesterday at the High Court in Georgetown was former crime scene photographer Delicia Brown, who recalled being summoned to Cane View Avenue, South Ruimveldt Gardens, in the vicinity of Penny Lane on December 28, 2013.
Once there, she recalled speaking to two other police officers and thereafter taking photographic exposures of Jeeboo's motionless body, which was found on the southern side of Cane View Avenue. She said the body was clad in a light-blue shirt jack and dark-coloured pants.
Later that same day, Brown said she was summoned to another location—Tucville Terrace—where she was shown a yellow Toyota Allion motor car, the exterior of which she also photographed.
The 19 photos taken by Brown that day were tendered and admitted as exhibits in the trial.
The trial continues on Thursday morning.
Representing Forde are attorneys Hewley Griffith and Rachael Bakker, while the state's case is being led by prosecutor Lisa Cave in association with Shawnette Austin and Tiffini Lyken.
Around the Web