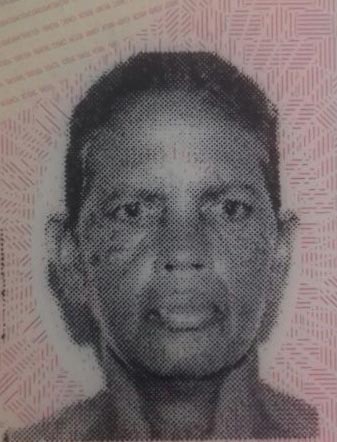 One man is in police custody after a Success cattle farmer was killed in a vehicular accident yesterday morning while crossing her cattle over the East Coast Public Road.
Boodnee Persaud, aged 73, of Lot 116 Success, East Coast Demerara, died after being hit by the tray of a lorry, before being ran over by it. The accident reportedly occurred around 6:30am.
It was stated that Persaud was in the process of crossing her cattle from the southern side of the public road to the northern side, while the lorry was heading west along the southern side of the Success Public Road, according to a police release.
The driver of the vehicle, GLL 5714, a 30-year-old and from East La Penitence, is said to be in the custody of the police, assisting with the investigations. He was not found to have any alcohol on his breath.
Although he was not privy to any accounts of what happened from eyewitnesses, the woman's son, Mohanram Persaud, related being told that the nearby mosque, in the vicinity of which the accident occurred, is said to be equipped with CCTV cameras.
According to him, his mother left the house around 6:00am, as it was customary for her to take her cattle to the Le Ressouvenir pasture to graze. The woman, a widow, had been a cattle farmer for about 30 years. She was a mother of four. She was described as being a loving individual.
Persaud's body is currently at the Lyken Funeral Home awaiting a postmortem examination.
Around the Web