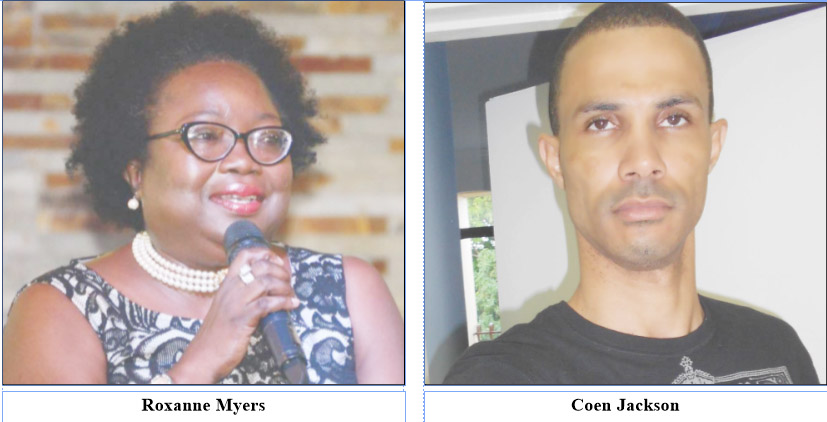 The recent allegations against a teacher of the Bishops' High School, who is accused of sexually grooming and preying on students, present an opportunity for Guyana to improve the system of dealing with sexual abuse of children, according to social and public policy specialist Roxanne Myers.
"We have had some gruesome cases from Leonard Archibald [the teenager who was killed in Berbice after allegedly being raped] to the child involving the City Constable and so we have all those cases before us… and I think it really offers us an opportunity to say, 'Guyana you have to fix this issue'," Myers told Sunday Stabroek in a recently interview, where she called for steps to be taken to ensure that the system works in the best interest of children.
According to Myers, Guyana is going to come in for a lot of flak when it comes up before the international community on how the country has been treating the sexual abuse of children.
In the case of the child allegedly being abused by a City Constable, Myers pointed out that the child was reportedly picked up for wandering. She noted that there have been calls for wandering as a charge to be removed from the Juvenile Offences Act.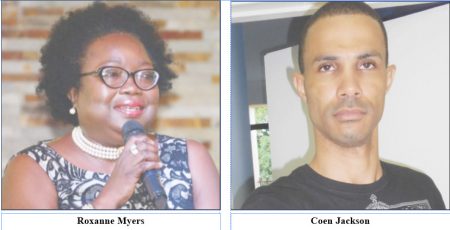 Myers added that there is need for child-friendly reporting, as many times when abuse is reported by a child it is not handled appropriately; there is no sensitivity, empathy and confidentiality to the issue. She said there is need for this to be focused on, so that children know they have a friendly space where they can go and talk and be listened to. Guidance counsellors connected to the Ministry of Social Protection should be placed at each school and even though one per  school would not be enough, it would be a start, she suggested.
For Myers, the discussion should not be around the reported motives for identifying the Bishops' High teacher Coen Jackson or about protecting the image of the school but rather the opportunity that the situation presents for focus to be placed on what needs to be done to reduce and prevent the abuse of children.
"We have to address this problem [sexual abuse of children] in the home, in the community and in the school," she said.
According to Myers, the state must put mechanisms in place to protect children from people who are in positions of authority and who breach the boundaries set out for interactions between children and adults.
She said there is need for a more integrated system for reporting as there is some confusion as to whether the report should go to the Teaching Service Commission (TSC), the Ministry of Education or the Child Care and Protection Agency, even though there are provisions for the parent of the child to make a direct report to the police. "But we don't have an integrated framework for reporting… and I think the opportunity before us is to clarify that, harmonise that and to make it clear," she said.
She pointed out that Guyana does have the legal framework, which is very robust and ahead of many countries in that it contemplates the age of consent and grooming and what should be the penalties. It also contemplates cases where adults stifle or negate the complaint of an alleged victim.
Importantly, Myers said the legal framework also provides for mandatory reporting of frontline workers, such as police, head teachers, school administrators, and nurses, among others, all of whom are mandated by law to make a report of any sexual assault that may have been committed on a student.
'Underreported'
Myers said one of the important things about the Bishops' case is that for the first time, incidents and claims came out in a public way and there has been public outcry and public sentiment about how to handle the case.
"This is not something that is new; the issue of sexual misconduct of teachers is not new to Guyana. It is not new to any country, really, but the scale of it is largely hidden. It is very much a sort of underreported phenomenon and then we have cases where it is reported [and] the school's administration tends to let the teacher go, to fire them and then we put the problem to another school," Myers said.
She described it as a "very vicious circle," which never deals with the accountability of the perpetrators and therefore she believes the Bishops' case has brought the issue "right to the top of the public and national dialogue… where it should be."
Acknowledging that it is an unpleasant situation to confront, Myers said it should be looked at in the larger context of how society accepts violence and abuse and she referred to corporal punishment.
She also pointed out that from time immemorial children have been fascinated and infatuated with teachers, but it is for the teacher as an adult and as a professional to establish the boundaries of what a teacher-student relationship should be.
She believes that the time is ripe also for an awareness campaign so that parents could become aware about how predatory behaviour might occur, since at times parents and caregivers tend to be a bit naïve or not sensitive to how inappropriate conduct could happen between a child and an adult.
"Like, your pastor may give your child a gift and you are okay with that because it's the pastor but I think you should interrogate; it should not be a gift for a gift's sake," she said, while adding that there are caregivers and drivers who should come under scrutiny.
Criticisms
Meantime, as to criticisms that Jackson is being tried by social media and not being afforded due process, Myers said the due process argument is really misplaced since this applies to the teacher having a hearing and the opportunity to respond.
"That is the essence of due process; a claim is made and you have an opportunity to respond… and then a determination is made and a course of action is taken, that's what due process is… that both parties involved have a fair and equal opportunity to represent…," Myers said.
She said on social media opinions would go back and forth and she made mention of the case of former American footballer OJ Simpson, who was tried by the public but who in the end was found not guilty of double murder. She believes that once Jackson has a legal process, which would handle the claim, he has due process. "It is what it is," she said in reference to persons having to live with the consequences of going through a trial by the traditional media or social media.
"That is the part of the course of life in the 21st century that social media takes on a life of its own," she said, while pointing out that many celebrities in the US are being fired and awards being reclaimed after claims of sexual assaults have been made against them without a court trial even taking place.
Jackson has admitted having relationships with at least two of his former students and Myers pointed out that this admission would see persons asking whether the relationships started before or after the students left school.
"He is probably a courageous man who can deal with those criticisms and then let's wait on the court system. But I don't think it is fair to say that he has been condemned already by social media, so therefore he would be condemned in the court of law…," she added.
Around the Web