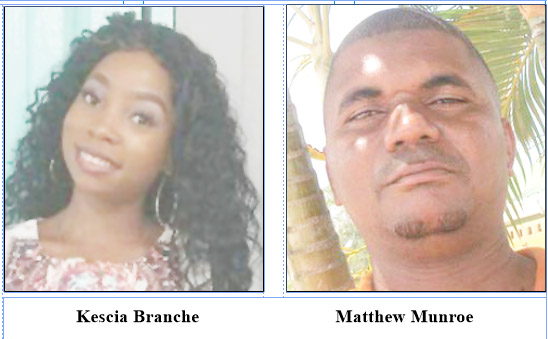 Matthew Munroe, the owner of the car that is suspected to be linked to the murder of school teacher Kescia Branche, has maintained his denial of any involvement in her death.
This is according to acting Crime Chief Paul Williams, who said Munroe remained in custody up to yesterday afternoon.
"We have a series of questions we have to ask him and we are continuing that," Williams said.
Munroe, who left the country the day after Branche's unconscious body was discovered, was arrested after returning to the country last week. Last Thursday, the police were granted permission by a court to further detain him without charge. The extension will expire tomorrow.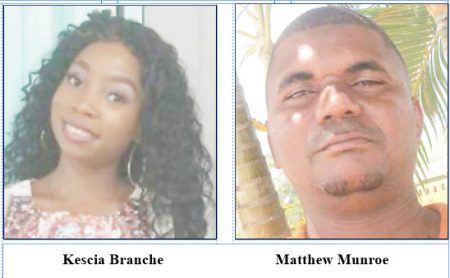 He reportedly told the police that he had left the country to attend his niece's 16th birthday and that he had nothing to do with Branche's death. He also indicated that he is willing to cooperate with the police in an effort to clear his name.
His car, PMM 242, was impounded during the investigation of Branche's death.
Branche, 22, a mother of one and a teacher at Richard Ishmael Secondary School, was found unconscious on November 5th along Cemetery Road, obliquely opposite the cemetery office, sometime around 5 am.
She succumbed to her injuries on November 7th in the Intensive Care Unit of the Georgetown Public Hospital.
A post-mortem examination revealed that she died as a result of brain haemorrhaging and blunt trauma to the brain.
Branche was seen leaving the Blue Martini nightclub on Upper Lamaha Street in Newtown on November 4th in the company of the two on-duty constables. After leaving the nightclub, the trio had ventured to a barbeque spot on Mandela Avenue. From there, one of the constables said she left with a taxi.
The two police constables and Branche's ex-partner were deemed "persons of interest" in her death and were held for questioning before being released.
A man who was allegedly seen with Branche in the nightclub and another who was accused of last being in contact with her based on phone records were also detained for questioning but they were also released.
Williams had previously told this newspaper that samples were taken from the remains of Branche and the individuals who were detained for questioning and they will soon be sent overseas for DNA testing.
Around the Web