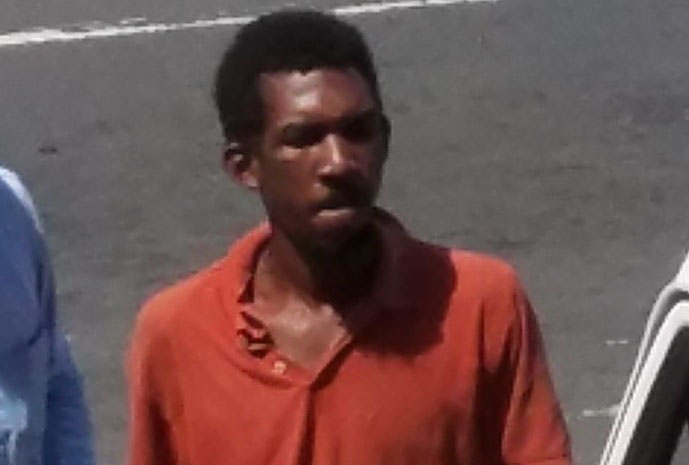 A Kitty man was yesterday granted bail after he denied two charges, including the alleged theft of over $100,000 in meat.
Kevin Andrews, 25, was brought before Georgetown magistrate Judy Latchman, who read the charges to him.
The first charge stated that between November 28th and November 29th, at Sandy Babb Street, Kitty, Andrews broke and entered the shop of Roy Gittens and stole a quantity of meat, valued in total at $120,000.
It was also alleged that on November 29th, at Georgetown, Andrews had an improvised glass plastic tube, suspected to be used to smoke cocaine.
Andrews denied both charges.
The prosecutor told the court that in relation to the breaking and entering charge, Andrews and the complainant, who owns a butcher shop, are known to each other. It was noted that around 7.30 pm on November 28th, the complainant secured his shop and left the premises.
According to the prosecutor, Gittens returned to the shop the following day around 8.30 am and he observed a padlock on the ground and that a door was opened. When Gittens entered the building, he observed that meat was missing. He later reported the matter and investigations led to the arrest of Andrews.
The prosecutor further noted that the police, on November 29th, went to the defendant's home and found the smoking utensil. Andrews, after being shown the utensil, admitted to using the device to smoke.
Magistrate Latchman later granted the accused $60,000 bail on the breaking and entering charge and $20,000 bail on the smoking utensil charge. The second charge was also transferred to the courtroom of Magistrate Faith McGusty.
The breaking and entering matter will be called again before Magistrate Latchman on December 18.
Around the Web