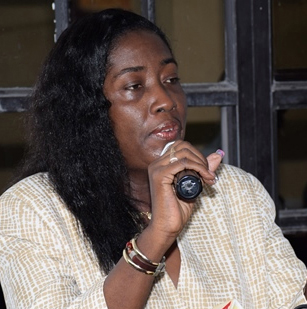 While Junior Minister of Communities Valerie Patterson-Yearwood yesterday presented a "glowing" progress report to the National Assembly on the government's housing programme, PPP/C member Nigel Dharamlall maintained that shared housing is not what Guyanese want.
Patterson-Yearwood, during her presentation on the government's proposed 2018 national budget last night, gave a report of the Housing Solutions strategy of the Central Housing and Planning Authority (CH&PA), which included the development and exhibition of a model village at Perseverance on the East Bank of Demerara.
She reported that since the ministry's "Housing Solutions and Beyond" exhibition, which consisted of a model village depicting housing options, the ministry has since started construction of 18 two-bedroom bungalow units, 40 flat concrete duplexes, 50 elevated concrete two-bedroom units, 15 flat concrete two-bedroom units and 15 flat concrete three-bedroom units at Perseverance.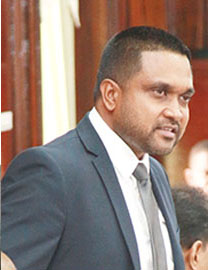 Added to that, they have also initiated the construction of 10 elevated concrete two- bedroom units at Onderneeming, Esse-quibo; 10 elevated concrete two-bedroom units at Onderneeming, West Bank; 10 elevated and five flat, concrete, two-bedroom units; and five flat, three-bedroom units at Hope/Experiment, West Coast Berbice.
Furthermore, Patterson-Yearwood related that a tax exemption of up to 14% VAT has been proposed on housing units costing up to $6.5 million. In June, Patterson-Yearwood had announced the cost of the model houses on display at Perseverance scheme were to be set at $6.5 million.
The exemption, she related, would only apply to units built by or on behalf of the CH&PA or by any other approved entity. She noted that these exemptions would allow persons purchasing the duplexes constructed by the CH&PA to save approximately $912,000.
But Dharamlall, in his presentation following Patterson-Yearwood's, would opine that the solutions being offered by the government are not the vision of Guyanese.  "…on the matter of housing, the honourable minister with responsibility for housing spoke very glowingly of the performance of the department, but I'd like to bring to the attention of the minister that the people of this country need house lots, the people of this country need their own homes, they don't need split units. The people of this country do not support a tenement housing policy. The people of this country do not want to live in half a home, they want to live in their own home…," Dharamlall stated.
Rural Hinterland Housing Programme
Patterson-Yearwood related that through the Sustainable Housing for the Hinterland Programme, funded by the Inter-American Development Bank (IDB), 317 households, benefitting approximately 1,902 people, have been identified for full house subsidies. Ninety three of these households are from Region One, while 224 are located in Region Nine. She stated that 86 households across 12 communities (516 beneficiaries) have been identified for roof replacements (33 households in Region One and 53 in Region Nine).
So far, 17 houses have been fully constructed under the programme and 27 roof replacement subsidies were shared in the regions, while 64 houses are currently under construction in the regions and are expected to be completed by December 29th.
Notably, Patterson-Yearwood stated that based on the "lessons learnt" from the aforementioned initiative in regions One and Nine, an intervention was also designed for housing in Region Seven, which led to approval for disbursement of 85 roof replacement subsidies in four Upper Mazaruni communities—Kako, Kamarang/Warawatta, Queba-nang and Waramadong.
Around the Web