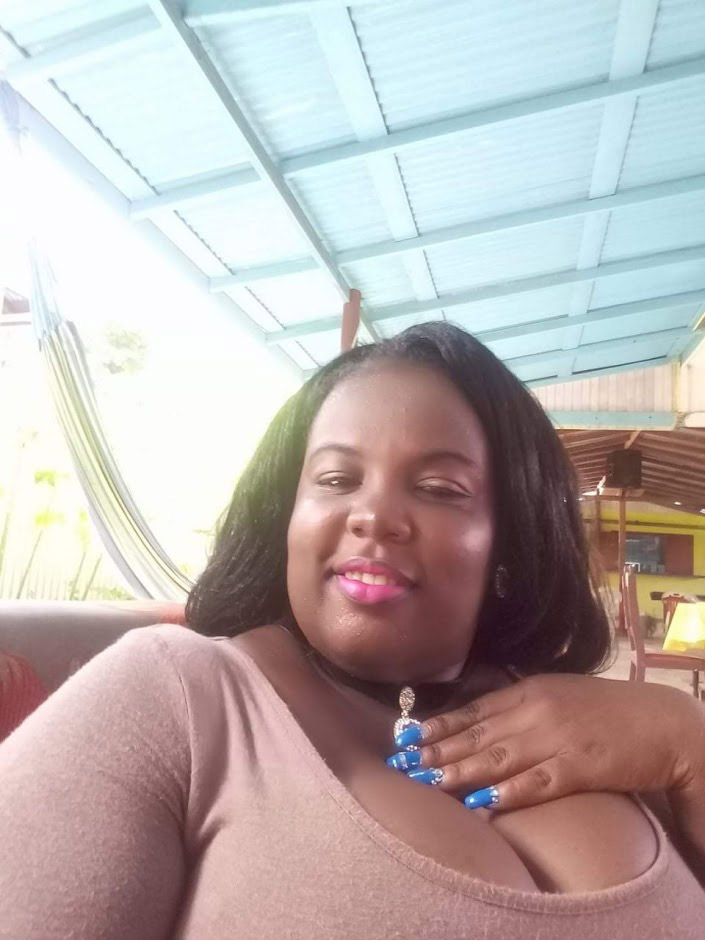 A West Coast Berbice part-time waitress was yesterday morning discovered stabbed to death, one village away from where she resided, in a trench at Number 5 Village, West Coast Berbice.
She was identified as Marissa Rehanna Fraser, 22, of  Lot 24 Public Road, Number 4 Village.
Fraser's body was discovered in the trench by passersby sometime around 7 am. Her family said that there were several stab wounds on her face and stomach. They also said that she appeared to have burn marks on her arm, her body was heavily covered in mud, her dress was pulled up to her stomach and her undergarment was missing.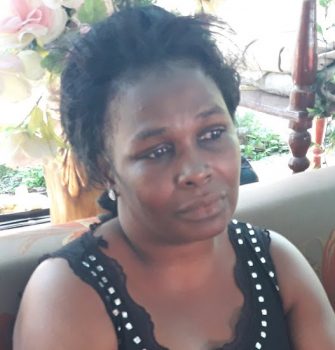 Commander of B Division, Lyndon Alves yesterday said that investigators had placed a "person of interest under arrest". He also noted, that part of a pair of scissors was discovered at the scene.
According to Fraser's aunt, Dolly Sibdhannie, the young woman left home on Sunday around 7 pm. "She was home whole day but then she left and one of her cousin ask where she going and she say she a come back just now."
Sibdhannie then explained that around  midnight, Fraser returned home and then subsequently ventured out once more. "Her cousin said it appeared that someone was waiting for her the way she come in, she did not change or anything," she said. "I was made to understand that she was at some wedding house in the next village sometime last night."
The family speculated yesterday that there would have been more than one attacker since it appeared to them that Fraser was "tortured" during the attack.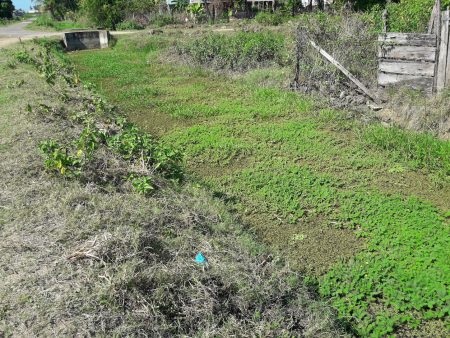 Stabroek News visited the area where Fraser's body was discovered yesterday afternoon during which residents noted that there is usually a "group of boys drinking and smoking at the back street".
Residents said that Fraser was involved with one of the boys in the group. One woman said, "Them boys does always drink here and yesterday I see one a them went and buy the rum, I know the crew of boys was drinking on the back street, it got to be she went here with them and them must be drink up and want do she something. It got to be she run come from the back there and then end up in the trench, cause she can't run come from the street in front, people would a see," the woman speculated.
Meanwhile, according to another villager, after news broke of Fraser's murder, one of the boys who is part of the drinking party suddenly dressed and left home yesterday morning.
The villager said, "After people holla out the girl dead, you see he dress and say he going [to] he sister in Georgetown but I know he sister does live Corentyne." She added, "I don't think he get stomach to do anything like that, but I think he know is who, if them police hold he me sure he gone talk."
Meanwhile, the residents explained that a broken pair of scissors suspected to be the murder weapon was discovered at the scene. One resident said, "Them same boys does get them scissors in them pockets cutting them things to smoke."  She added, "Whole day them just a drink, smoke and lime, none na work."
Fraser was described by her aunt as a jovial and kind person. Fraser's mother, who is currently overseas is expected to return home today. Relatives also said, that Fraser's boyfriend is currently overseas.
Her body is at the Bailey's Funeral Home located in Number 5 Village, West Coast Berbice awaiting a post-mortem examination.
Around the Web