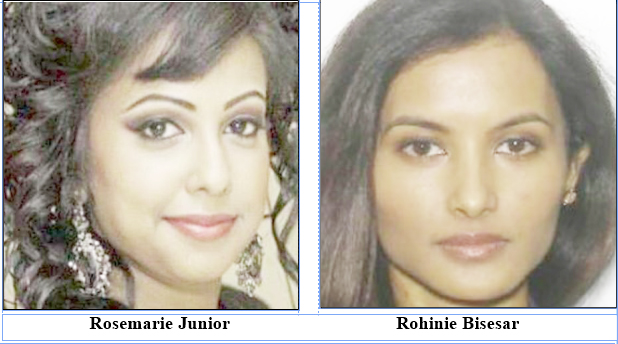 A Canadian jury has found Guyanese-born Rohinie Bisesar unfit to stand trial for the first degree murder of Rosemarie Junior in December 2015.
Several news agencies have reported that the jury reached the verdict yesterday after deliberating for an hour.
According to an online report from The Toronto Star, both the Crown and defence agreed with the opinion of a forensic psychiatrist that Bisesar suffers from schizophrenia and would be unable to conduct a defence or instruct her legal counsel.
Dr. Ian Swayze told the jury on Monday that schizophrenia is an incurable illness, the severity of which can "wax and wane" based on treatment, similar to asthma or diabetes. He explained that Bisesar's mind is impaired by hallucinations and delusions.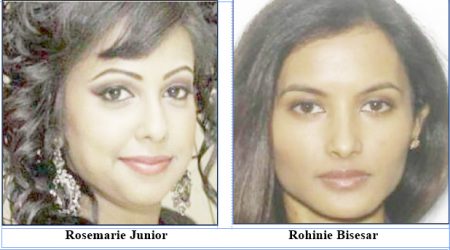 Bisesar testified that she is not suffering from mental illness but agreed she is not fit because her movements and thoughts are controlled by an unknown entity that has planted devices in her body.
Bisesar's lawyer, Robert Karrass, is reported as having said that the jury came to the correct decision.
"Miss Bisesar needs treatment for a significant mental disorder in order to …actively engage in this matter," he is quoted as telling reporters.
A trial date originally set for January 8, 2018 has been postponed until after Bisesar receives treatment and is determined to be fit to stand trial. A new date of October 29, 2018 has been set while Bisesar is expected back in court on February 9, 2018.
Her February appearance will mark the end of a court ordered treatment. Superior Court Justice John McMahon has signed an order that Bisesar receive 60 days of treatment, including receiving anti-psychotic medication, before returning to court in February.
At that point, the court will determine when another mental fitness hearing will be convened in front of a new jury.
Bisesar allegedly attacked Rosemarie Junor, 28, with a knife in a drugstore in the underground PATH on December 11, 2015.
Bisesar has been living in Canada since 1980. She was born in Guyana and migrated with her parents and two older siblings.
Around the Web