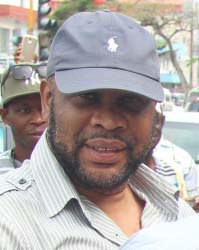 Attorneys for the three men charged with dousing newspaper columnist Freddie Kissoon with human faeces yesterday told a court that the prosecution failed to prove its case against them.
The attorneys were at the time presenting closing arguments on behalf of PPP members Kwame McCoy and Jason Abdulla, and former bodyguard Shawn Hinds, who have claimed innocence.
The three men are accused of assaulting Kissoon by dousing him with human faeces during an attack in 2010.
When the trial continued before Magistrate Judy Latchman in Georgetown yesterday, attorney Latchmie Rahamat, who represents McCoy, told the court that the prosecution failed to prove its case beyond a reasonable doubt against her client.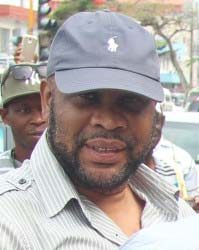 Subsequent to her submissions, attorney Glenn Hanoman, who represents Abdulla, said  that the caution statement taken from Abdulla some seven years ago did not implicate his client as playing an active role. The statement was admitted into evidence in the trial.
Hanoman's submissions were followed by George Thomas, who represents Hinds. He, like Rahamat stated that the prosecutor failed to prove its case against his client.
Police prosecutor Shawn Gonsalves, in his submissions, later urged the court to find the defendants guilty of the offence, while maintaining that a case was proven against them beyond a reasonable doubt.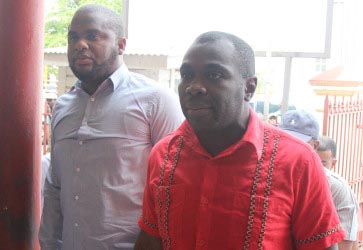 He then urged the court to place maximum weight on the caution statement given by Abdulla, implicating the three accused.
Magistrate Latchman subsequently adjourned the matter until December 11, when a decision is expected to be made.
The police's case against the men is that they committed the act in the vicinity of Robb and Light streets on May 24, 2010.
Around the Web