Pandemonium broke out in the Committee of Supply this afternoon when PPP/C MP Juan Edghill was ordered out of Parliament Chambers by Chairman Dr. Barton Scotland and he refused.
He was ruled out of order by Scotland after he refused to take his seat following Scotland's decision that no further questions on the estimates that deal with the Ministry of the Presidency would be entertained.
Following Edghill's refusal, Scotland called for the Sergeant of Arms to remove him but Edghill took his seat and Scotland told the Sergeant at Arms to get assistance even as he left the Committee.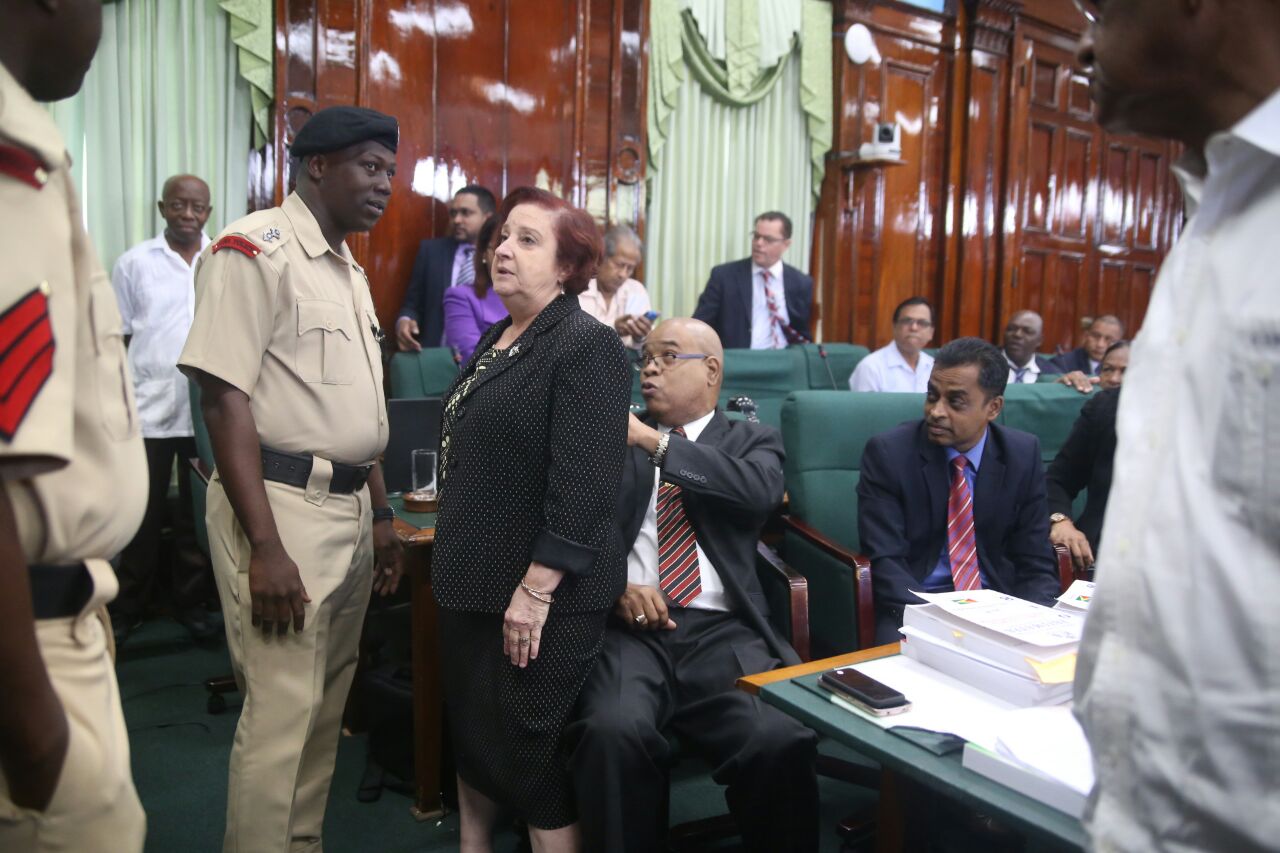 Two police officers then entered the House and were shouted down by PPP/C MPs who told them that Edghill had immunity and could not be arrested. The two officers stood around while PPP/C MPs, including Chief Whip Gail Teixeira, formed a ring around him saying he would not be moved. Another senior officer entered but upon assessing the situation he exited.
Staff members stood around and some Government members remained in their seats.
"This is nonsense! I don't care if I am out of order!" Edghill had shouted as Scotland told him he had to leave.
He pointed out that there are four new programmes under the Ministry which need to be scrutinised and questioned how they could be allocated the same amount of time as last year.
Scotland said that an agreement was reached and they would stick to the allocated time. Some opposition members stated that they knew nothing of the agreement.
Edghill remained seated with his colleagues around him as some government ministers and officers from the various ministries remain seated as well.
Commander of A' Division Marlon Chapman is now on the scene along with other police personnel while PPP/C MPs chant we shall not be moved'.
Policemen are now forcibly restraining PPP/C MPs as they attempt to evict Edghill.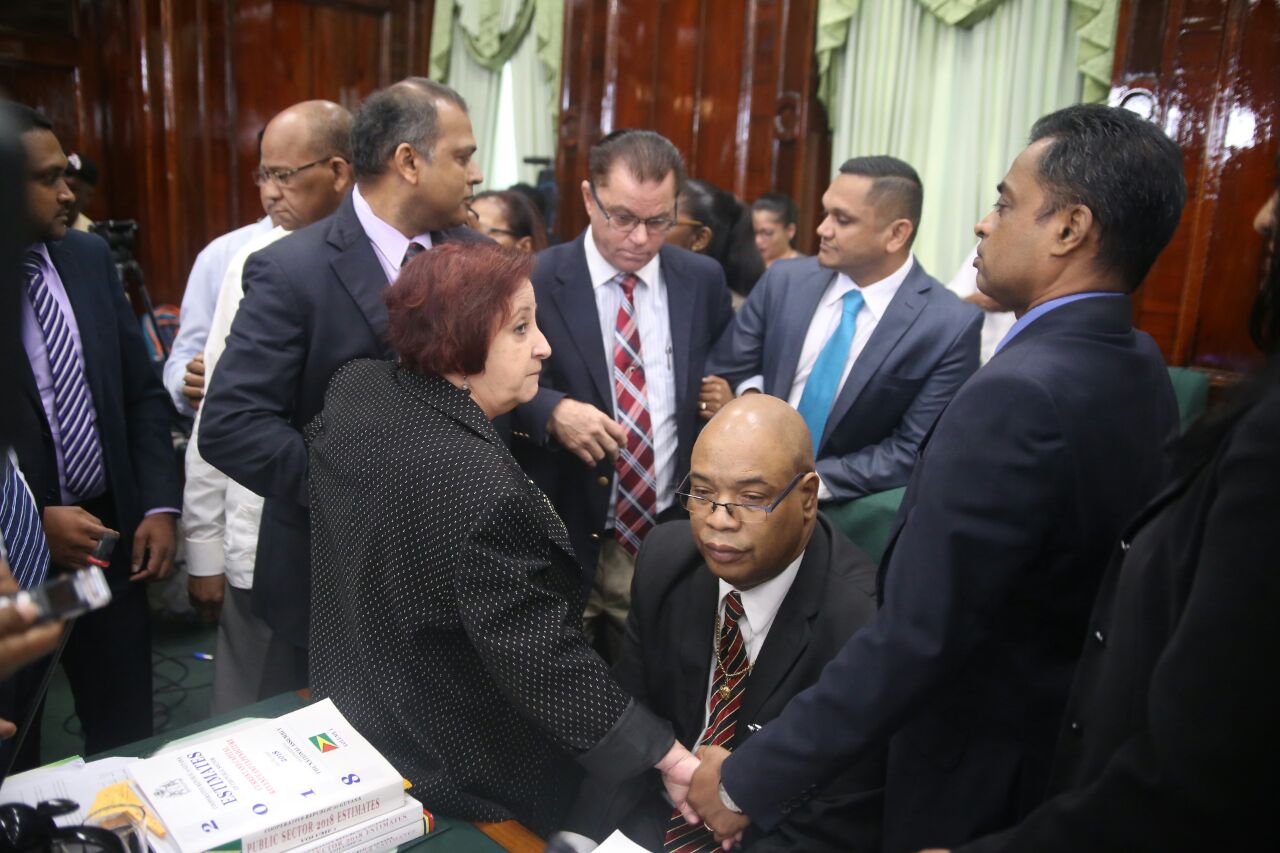 Around the Web