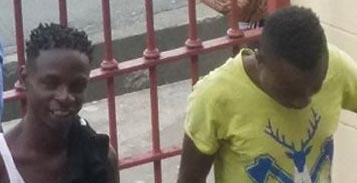 Three men were yesterday charged with robbing a minibus driver and several passengers at gunpoint of cash and valuables at McDoom, East Bank Demerara.
City Magistrate Leron Daly heard the charges against Anthony Daymon, Eon Trotman and Kevin Abrams.
The first charge against the trio stated that in the company of each other and armed with a firearm they on December 13, at McDoom, robbed Lilawattee Persaud of a $50,000 Blu phone, a bag, a purse and $1500 cash, the total value of the items being $55,000.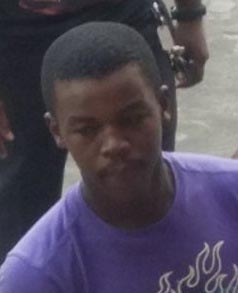 They also allegedly robbed Saheeda Azeez of a $40,000 Samsung phone, documents and a purse, totalling $43,000 in value.
Another charge stated that the three defendants robbed Ryan Thomas of $4,000 and Dawnette Francis of a bag and a purse, totalling $6,500 in value.
Anthony was then read a charge which alleged that on the same December 13th at Agricola he had a .38 Taurus revolver in his possession without being the holder of a licensed firearm.
He was also charged with having four live .38 rounds of ammunition in his possession without being the holder of a licence.
Meanwhile, Trotman was also charged with stealing from Oslyn James on December 10th at McDoom Public Road, a $7,000 bag, a Samsung phone valued at $160,000 and $20,000 cash, a total value of $187,000.
A not guilty plea was entered by the defendants to their respective charges.
Magistrate Daly later remanded the defendants to prison and adjourned the matters to January 26.
The police had said that as the vehicle approached McDoom, the suspects requested to be dropped off at Middle Street, Mc Doom.
As the bus stopped for them to disembark, one of the suspects whipped out a firearm and relieved the driver of $4,000 in cash and the other victims of two cell phones and their handbags containing valuables and fled.
The police in a press release said that the suspects were apprehended in a house at Agricola, EBD after being pursued by ranks of a mobile patrol. "A passing police patrol commanded by a police corporal pursued the suspects and soon after arrested them in a house", the statement said.
At the time of arrest, "the suspect with the firearm, was comfortably covered with a sheet, pretending to be sleeping whilst the others in whose possession the stolen items were found, were relaxing as if nothing ever happened", the statement added.        
Around the Web