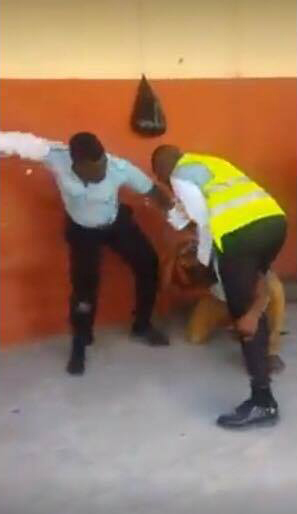 Investigations into the assault of a civilian by two traffic policemen of 'A' Division have concluded and the Office of Professional Responsibility (OPR) has sent the file for legal advice.
Police spokesman Jairam Ramlakhan on Friday told the Sunday Stabroek that investigators have wrapped up their probe and the file was sent to the police legal advisor on Thursday.
The civilian, Troy Frank, a Route 31 (Patentia/Georgetown) minibus driver was involved in a scuffle with traffic ranks on December 4th on Lombard Street.
It is unclear what led to scuffle but a video posted on Facebook by a concerned citizen, showed Frank being removed from his vehicle and braced against a concrete wall.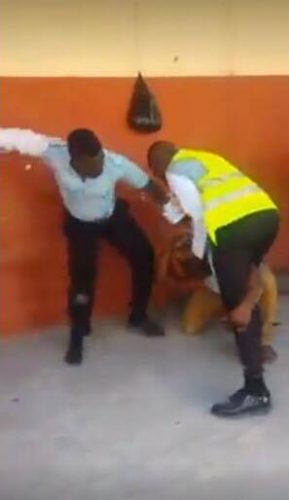 He was then seen using his hands to shield his head, as one officer held him while the other started to hit him in his head.
Since the scuffle, Stabroek News has made continuous efforts to get the driver's side of the story to no avail.
After the fight was parted by a colleague of the policemen, Frank was seen returning to his minibus and he was told by the officers that he needed to go to the station.
He reportedly sustained bruises about his face and was bleeding as a result of the scuffle.
Around the Web