A Stanleytown contractor/foreman died on Sunday during the construction of a bridge in the Esplanade Recreational Park, after a piece of wood loosened and struck him in his head.
Dead is Pooran Singh, 61, of 54 Stanleytown, New Amsterdam, who was a contractor/foreman with Ameerally Sawmill- Memorex Enterprises.
The man's son, Totaram Singh, 34, yesterday told Stabroek News that the family received the message around 2. 30 pm on Sunday. "Some workers come and tell us he get accident and gone hospital, when we reach he was already pronounced dead", said the man's son.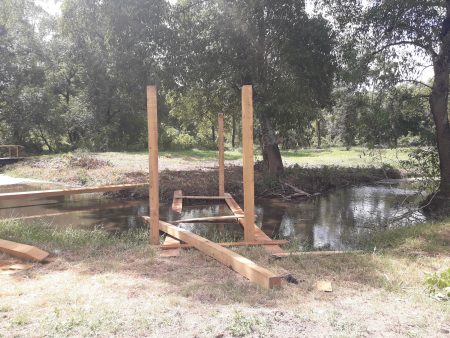 According to the son, the family was told that workers were placing wooden poles down for the "kissing bridge", which is in the early stages of construction, when "one of the beams came loose and hit him in his head and crushed his skull, and then fall and lef on he chest".
Singh relayed, that his father was a hardworking man. He said, "I fortunate to get a father like that, he always help us, help this whole family, with advice, anything".
Senior Singh was a foreman with Ameerally Sawmill- Memorex Enterprises for over 25 years, recalled the son.
The man leaves his wife and two children along with other relatives and friends to mourn.
Around the Web