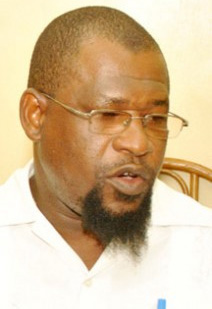 The Court of Appeal yesterday affirmed the decision of former acting Chief Justice, Ian Chang, that Chief Co-operatives Development Officer, Kareem Abdul-Jabar had been wrongfully dismissed, and ordering the state to pay him costs in the sum of $100,000.
At the conclusion of the High Court trial in 2013, the state appealed Justice Chang's ruling.
Delivering the court's ruling yesterday afternoon, Justice of Appeal, Rishi Persaud, noted among other things, that rules of the Public Service Commission (PSC), had not been followed in dismissing the respondent and that he should not have been dismissed.
The court highlighted that the rules are meant to ensure that all prescribed procedures are followed before a dismissal can be effected, but those rules were breached.
The court found further, that the state's appeal had no merit and was resultantly dismissed.
The written decision from which the judge read is not yet available.
The appeal was heard by acting Chancellor Yonette Cumming-Edwards, Justice of Appeal Dawn Gregory, and Justice Persaud.
The state was represented by attorney Leslyn Noble.
Jabar had moved to the High Court in March of 2013, to challenge what he contended were unlawful attempts to discipline him, after he was sent on administrative leave to facilitate a probe into alleged breaches resulting from his actions in the sale of a disputed Lamaha Gardens property.
He was subsequently served with a letter from the PSC, informing him of his dismissal; the legality of which he also challenged.
Through his lawyer, Roysdale Forde, Jabar had obtained temporary orders from Justice Chang against the PSC and the Ministry's then Permanent Secretary, Lorene Baird, for them to show why the decisions they took should not be overturned.
At the conclusion of a trial, Justice Chang overturned Jabar's dismissal, noting that the PSC and the Ministry of Labour found him guilty of breaches of the public service disciplinary code, even before giving him a chance to respond to the charges.
"Under the compulsion of judicial restraint, this court merely expresses the view that the PSC and the Ministry of Labour… had done nothing which can be considered as procedurally regular or fair after the said Ministry had sent the applicant on administrative leave and informed the PSC that it was conducting an investigation. Therefore, a comedy of errors due to ignorance or mistake followed," Justice Chang's 33-page decision had said, while noting that the Rules of the Public Service Commission 1998 were observed in the breach—if at all.
As a result, the court made absolute, the Orders or Rules nisi of Certiorari and Prohibition which had been sought by Jabar, asking for the decision of the PSC and the Ministry to be quashed.
Jabar was dismissed on March 6, 2013.
Following Justice Chang's ruling in August of that year, an appeal was filed by former Attorney General, Anil Nandlall.
Around the Web