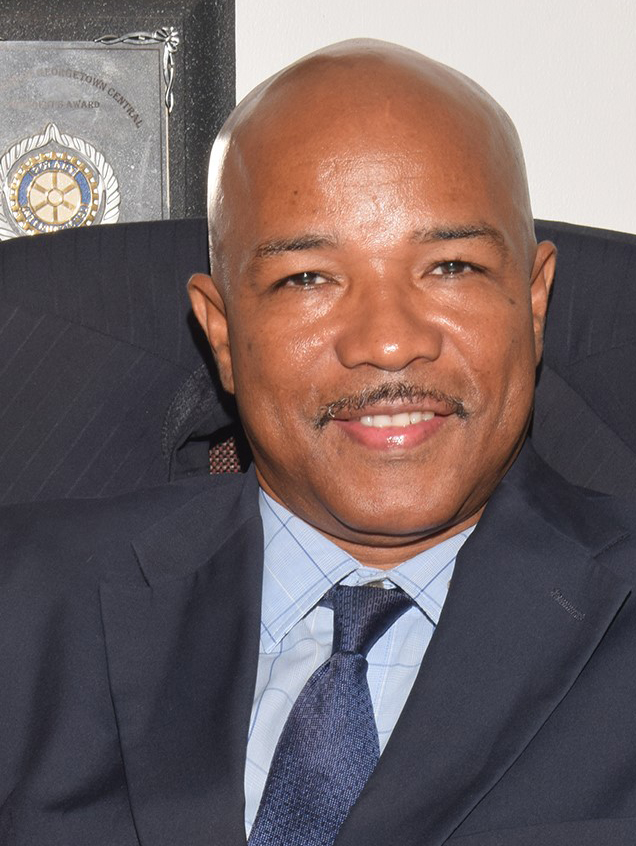 Local microbiologist and founder of the Eureka Medical Laboratory (EML) William Andrew Boyle has been named one of the laureates for the 2018 Anthony N. Sabga Caribbean Awards for Excellence (ANSCAFE).
The goal of the ANSA Caribbean Awards for Excellence is to recognize significant Caribbean achievement, to encourage and to support the pursuit of excellence by Caribbean persons, for the benefit of the region. The Awards are made in four areas (as of 2015): Arts & Letters, Science & Technology, Public & Civic Contributions and Entrepreneurship.
Stabroek News understands that the names of laureates were announced last Monday in Trinidad by Prof Bridget Brereton of the regional Eminent Persons Panel, which made the selections on November 25.
Boyle, who is considered a medical services entrepreneur, founded the EML which provides state-of-the-art services to the country and region.
According to a synopsis of Boyle's career and contribution to the region provided on the organization's website, not only is he the head of a "diversified" laboratory, but controls several business enterprises  in other directions, like green energy and food production.
Boyle traces the roots of his desire for success to his alma mater the New Amsterdam Multilateral Secondary School where he graduated as class valedictorian.  He then proceeded to be one of the State scholars and pursued a BSc in Microbiology at the University of Cienfuegos, Cuba before earning his MBA at the Australian Institute of Business, thus fortifying further his entrepreneurial skills.
It was further noted that it was in the late 1980s, while working for the University of Guyana and at the Georgetown Hospital Tropical Diseases Lab as a medical microbiologist, that Boyle noticed the lack of adequate and high-quality medical laboratory services in his country. To remedy this, the EML was formed in 1995, starting with a limited range of tests, performed manually by two staff members.
A wide range of the latest tests, over 1,000, as well as up-to-date laboratory equipment have since been introduced as it now serves over 100 walk-in clients per day, (50%-60% of the industry market), an average of over 20,000 per year, as well as sixty major companies.
The Eureka lab also introduced DNA testing, through an arrangement with the DNA Diagnostic Centre (DDC) in Ohio at a reduced rate for Guyanese citizens than what would normally obtain for such tests sent to the USA.
However, not satisfied with his achievements, Boyle expanded out of his field and country and a small lab and a collection centre were opened in St Vincent in 2010.
In 2017, a Psycho-diagnostics and Family Centre, a first-of-its-kind facility dedicated to psycho-social ills, was added to the Eureka services.
His innovative prowess is not merely directed to his core business. Boyle converted his Georgetown and Anna Regina laboratories and his home to solar-power and also founded the Caribbean Wind and Sun Inc. Serving as its sole director, this company helps provide green energy installations.
Entirely away from science and technology, Boyle even diversified into an egg production and supply business, Amazonia Farms. His 'Produced in the Berbice River' brand has become a source of pride and employment for persons from the area.
Other recipients of the laureate award include Jamaican poet, writer, and scholar Kei Miller; Dr Adesh Ramsubhag, Science & Technology, a Trinidadian scientist whose career is in the area of Microbiology and Biotechnology; and Trinidadian couple Chevaughn and Noel Joseph, Public & Civic Contributions made through their organization the Just Because Foundation (JBF), which came out of their experience of losing a child to cancer in 2007.
Around the Web