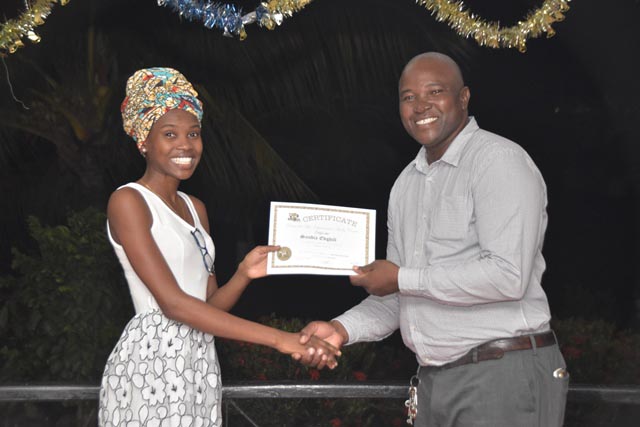 Forty employees of the Guyana Sugar Corporation (GuySuCo) graduated on Friday from a five-day training course in Catering and Sewing, according to the Department of Public Information (DPI).
The training course, conducted by the Ruimveldt Life Improvement Centre, will provide workers from the Enmore Sugar Estate with the necessary skills for alternative employment following their redundancy come December 29, 2017, a release from DPI said.
Enmore Sugar Estate Manager Curbette Victorine said that, "The training provided is, a promise made by GuySuCo, to empower its employees when the restructuring of the sugar company occurs." In addition to the Ruimveldt Life Improvement Centre, the Small Business Bureau is also aiding the venture.
Victorine said that the idea is not to make workers redundant, but to give employees a future after sugar. According to DPI, he said that the training provided is a great start to that process. "I believe and strongly so that this is a start. I know that it is a great start because the talent that was exposed over the past five days does indicate that you have creativity, you have a sense of where you want to go, and that entrepreneurial spirit seems to reside in this group."
DPI said that the training programme is a pilot effort and will continue until every employee who is interested in acquiring a skill is proficient in that specific area of interest, as more skills training will be added for the next batch.
Surumattie Phillips, who took part in the catering course, voiced gratitude towards GuySuCo for providing herself and colleagues with the opportunity to learn a new skill. Phillips urged her colleagues not to take the training received lightly as it has the potential to make their lives better.
Atesha Cato, who enrolled in the Sewing course, said she will be making full use of the Small Business Bureau to see what options are accessible as she moves forward.
Around the Web