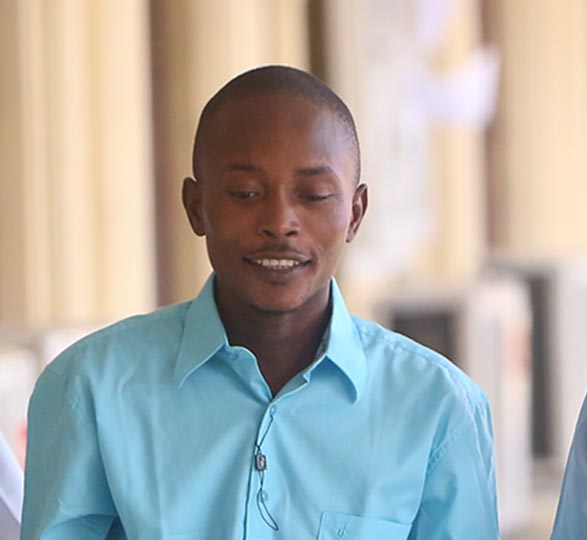 Jermaine Savory, was last evening found guilty of murdering Melissa Payne, who was shot on the morning of November 5, 2008 on the Agricola Public Road, East Bank Demerara.
His sentencing has, however, been deferred to January 15, 2018 to facilitate a probation report requested by his attorney.
After the Foreman announced the verdict, Savory loudly professed his innocence, at which point his relatives began crying, and had to be asked to leave the courtroom.
"Me in kill nobody yuh know. I innocent," he declared.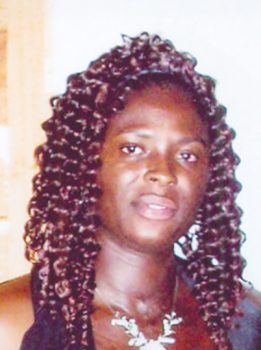 Justice James Bovell-Drakes, however, cautioned the convict to be calm, and await the probation report to be presented to the court.
After about two hours of deliberations, the jury emerged, seeking further directions. After this was provided, they returned about half an hour later, with their unanimous verdict, finding Savory guilty of the capital offence.
Payne, 27, of Lot 56 Den Amstel, West Coast Demerara, and her common-law husband John Fraser, also known as David Fraser, were proceeding to Georgetown when they were forced to stop because the truck they were travelling in encountered a mechanical problem.
Within minutes and while Fraser, a contractor, was attempting to fix the problem, gunmen pounced on, and robbed them, shooting Payne, who subsequently died.
During the trial, Assistant Superintendent of Police Elson Baird, one of the investigating ranks, said Savory had told him that although he was part of the attack, it was his accomplice who had shot and killed the woman.
Baird had said, that after contacting Savory at the Ruimveldt Police Station, he (Savory) admitted that he and another man, "Otto Bagot," had robbed the woman, but that it was Bagot who shot her dead.
According to Baird, while at the station, Savory declared, "Inspector, is me and Otto do the robbery, and is he who shoot the woman."
Savory was represented by attorney Maxwell McKay. The state, meanwhile, was represented by Prosecutor Mandel Moore.
The trial was held at the High Court in Georgetown.
Around the Web