(Trinidad Guardian) After 30 hours of intense conciliation—a marathon session that finally ended yesterday afternoon—the Oilfields Workers' Trade Union (OWTU) called off a strike at Petrotrin and signed an interim settlement with the state-owned energy company covering the period 2011-2014.
The settlement does not cover backpay, however. Starting from the company's next payroll cycle at February month end, the workers will receive their five per cent increase.
Announcement of the settlement was made by OWTU President-General Ancel Roget, then confirmed by Labour Minister Jennifer Baptiste-Primus, who acted as chief mediator in the talks. Baptiste-Primus, a former trade union leader, commended Petrotrin president Fitzroy Harewood and Roget for reaching the historic interim settlement. She said conciliation talks covering the third year are expected to be completed on or before February 28.
Yesterday's talks went beyond the planned time of strike action of 10 am and in anticipation, Petrotrin workers walked off the job and assembled at the Pointe-a-Pierre roundabout and under tents erected near the entrances to the refinery. Some opted to stay in the company's canteen to await word from Roget and his team.
At about 2 pm, those workers in the canteen joined their colleagues outside Petrotrin's gates and marched around the roundabout. Shortly after 4 pm, they were addressed by an OWTU official who told them the strike had been called off and about interim wage settlement of five percent.
At a news conference at the end of the talks, Harewood explained that monies for the wage settlement will not come as a cost to Petrotrin but will be paid from its operations. He added that retroactive payments will be deferred and the focus will be on the substantive increase.
"We agreed to sit with the union and through productivity and production triggers will determine when it will be paid. This gives us a chance to defer payments until a later date when productivity increases," he said.
Harewood said the five per cent increase amounts to about $80 million annually.
Commenting on calls for his removal, hr said he did all he could in the best interest of the company, workers and the country
"When the dust settles work continues. It is tough business and I will deal with it as we go forward. I do not hold any grudges," he said.
Harewoiod added that operations at the refinery, which had been shut down, will be back up by the end of this week and the company will continue to meet production demands for its local, regional and international markets.
Roget had earlier told reporters that conciliation talks will continue at the Industrial Court.
"It is in that forum that we will conclude the negotiations. We are confident that we are going to put in place the examining mechanisms to realize greater levels of efficiency. We will set Petrotrin on a pathway to take off and realise much more than Petrotrin is realising today. We would prove that it can afford a wage adjustment that is way beyond five per cent," he said.
Before yesterday's agreement, Petrotrin's wage bill for its workforce of over 5,000 was $2 billion.
Comments

(Trinidad Express) The treatment of persons at the Immigration Detention Centre is heartbreaking and inhumane says Khafra Kambon, chairman of the Emancipation Support Group.

(Trinidad Express) A magistrates' court employee charged with wasteful employment of the police after she allegedly made a false report that she was raped, appeared before a Princes Town magistrate yesterday.
TORONTO/MONTREAL, (Reuters) – The number of asylum seekers who illegally crossed the U.S.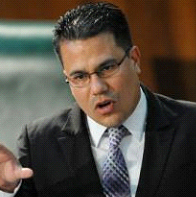 (Jamaica Gleaner) Decades of terrible fiscal policies, which have pushed Jamaica's debt burden to unbearable levels, have forced the country to seek alternative assistance, and set the platform for nations like China to partner with the island for mutual benefit, Senator Matthew Samuda has said.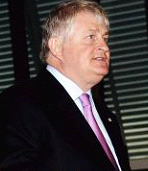 (Jamaica Gleaner) Digicel Group founder and chairman Denis O'Brien holds the largest stake in Deep Blue Cable, the new entity that aims to string the region with underwater fibre-optic cables.