(Reuters) – Two U.S.-based energy executives pleaded guilty yesterday to U.S. charges stemming from a scheme to corruptly secure contracts by bribing officials from Venezuela's state oil company PDVSA.
A former general manager of a Florida-based energy company, Juan Jose Hernandez Comerma, 51, and an owner of several Texas-based energy companies, Charles Quintard Beech, 46, each pleaded guilty in federal court in Houston to conspiring to violate the Foreign Corrupt Practices Act, the U.S. Justice Department said in a statement.
They were the latest to plead guilty as part of a broader ongoing probe into bribery at PDVSA. Their sentencing is scheduled for July 14, 2017.
Hernandez was accused of conspiring with two other U.S.-based businessmen, Abraham Jose Shiera Bastidas and Roberto Rincon, in a scheme to win contracts from PDVSA.
Prosecutors said Hernandez, who was a general manager and later a partial owner of one of Shiera's companies, gave travel and entertainment perks to PDVSA officials including Alfonzo Gravina from 2008 to 2012.
Beech also admitted to paying bribes to Gravina and other PDVSA officials in 2011 and 2012 to position his company on panels to win bids for contracts and to help collect payments from PDVSA, the Justice Department said.
"Mr. Beech has accepted his responsibility and is ready to get this matter behind him and move on," his attorney, Philip Hilder, said in an email. PDVSA and attorneys for Hernandez did not immediately respond to a request for comment.
Shiera, Rincon and Gravina are among the eight individuals who have so far pleaded guilty in the case.
Comments

(Trinidad Express) The treatment of persons at the Immigration Detention Centre is heartbreaking and inhumane says Khafra Kambon, chairman of the Emancipation Support Group.

(Trinidad Express) A magistrates' court employee charged with wasteful employment of the police after she allegedly made a false report that she was raped, appeared before a Princes Town magistrate yesterday.
TORONTO/MONTREAL, (Reuters) – The number of asylum seekers who illegally crossed the U.S.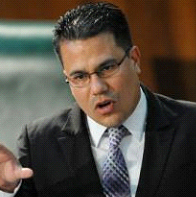 (Jamaica Gleaner) Decades of terrible fiscal policies, which have pushed Jamaica's debt burden to unbearable levels, have forced the country to seek alternative assistance, and set the platform for nations like China to partner with the island for mutual benefit, Senator Matthew Samuda has said.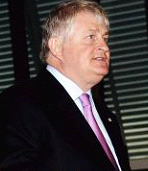 (Jamaica Gleaner) Digicel Group founder and chairman Denis O'Brien holds the largest stake in Deep Blue Cable, the new entity that aims to string the region with underwater fibre-optic cables.